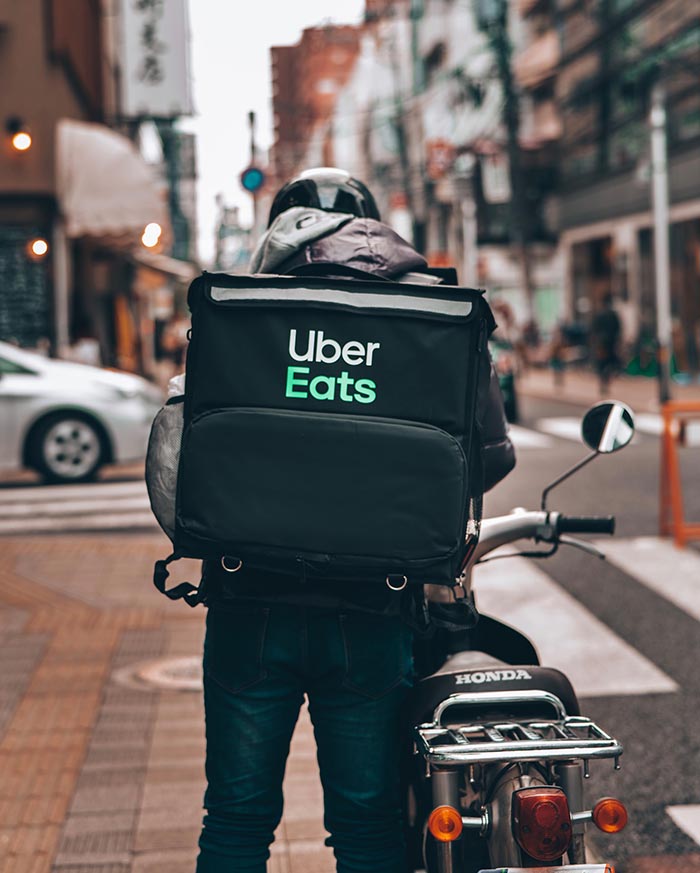 Approximately one month ago, retail stores and foodservice operations began closing their doors. Stores were forced to focus on an online platform and restaurants had to shift to pick-up and delivery options. It is an unprecedented development and our arrival at the present situation would have been hard to predict. Some of these businesses have been left out in the cold while others have new avenues for success and have paved the way for a different looking future.
We have discussed in the past about some of the larger retailers like Target that are still open, however we should also be looking at the chains that were deemed "non-essential". These companies have been forced to close brick-and mortar locations and become entirely reliant on the digital platform. Retail was certainly headed towards a digital future, yet no one was prepared for the shift to happen so rapidly. Companies have fortified their digital infrastructure and in some cases entirely redesigned their business model. An early example of this shift has been the sportswear company Under Armour. A few weeks ago their business model was focused around athlete endorsements and retail chains like Champs Sports and Dick's Sporting Goods. Now, Under Armour has redesigned their entire website to help people workout from home and find the right athletic wear. This kind of reinvention is crucial to their survival and could provide a blueprint for others to follow. A radical resdisgn of a business model is not always necessary, but each company must be willing to adapt.
Thankfully many retailers already had an online presence, but the challenge for restaurants was more complex. Restaurants do not have business models designed around dining rooms being closed and pre- COVID-19, there was reluctance with regards to delivery. Third party companies like Grubhub and Doordash dominated the space, but often charged up to a 30% fee per order. The alternative was to develop an in-house delivery system, but that could also be cost prohibitive especially for smaller restaurants. COVID-19 altered plans and left restaurants with a dearth of options. There was no time to launch a delivery system and incentives allowed restaurants to join third-party services. Many restaurants are still open and are receiving more orders than they can handle. The issue stems from the kitchens not being optimized for delivery and forced to reduce staff due to CDC guidelines. The loss of revenue from dining rooms and the profit sharing with third-party apps has created a business model that is keeping some afloat, but is not sustainable for the future. This has forced the restaurant industry to reconsider what delivery in the future will look like to guard against events like the COVID-19 outbreak and remain profitable.
Ideally, we will see businesses begin to reopen in the next few weeks, nonetheless that does not necessarily mean everything will return to normal.Traditional customers will more than likely be reluctant to venture out following the lifting of the shutdown and in time things will slowly begin to return to a sense of normalcy. Of course this will look a little different as the most successful companies will attempt to innovate in their new environment. Retailers will need to focus on a true omni-channel experience where online and brick-and-mortar are extensions of the same core. Unique customer experiences and services will get shoppers back into the store, nevertheless they will need to bring strong innovations as this will not be a return to "business as usual". They will need a cohesive message that stores are open physically and digitally and that a customer's needs can be met in any way. Restaurants are likely to reduce dining room capacity and look to further develop delivery platforms. Many restaurants have expressed displeasure with third-party services and their profit sharing model. The foodservice industry will invest in their own delivery programs and there will be an opportunity for new delivery models to take shape. Even beyond the next four weeks, omni-channel experience and delivery methods will be essential parts of business models going forward. As we move towards this future, manufacturers and suppliers will find new opportunities in places they may have previously not considered and Chain Store Guide will be here to provide the connections they need to succeed.