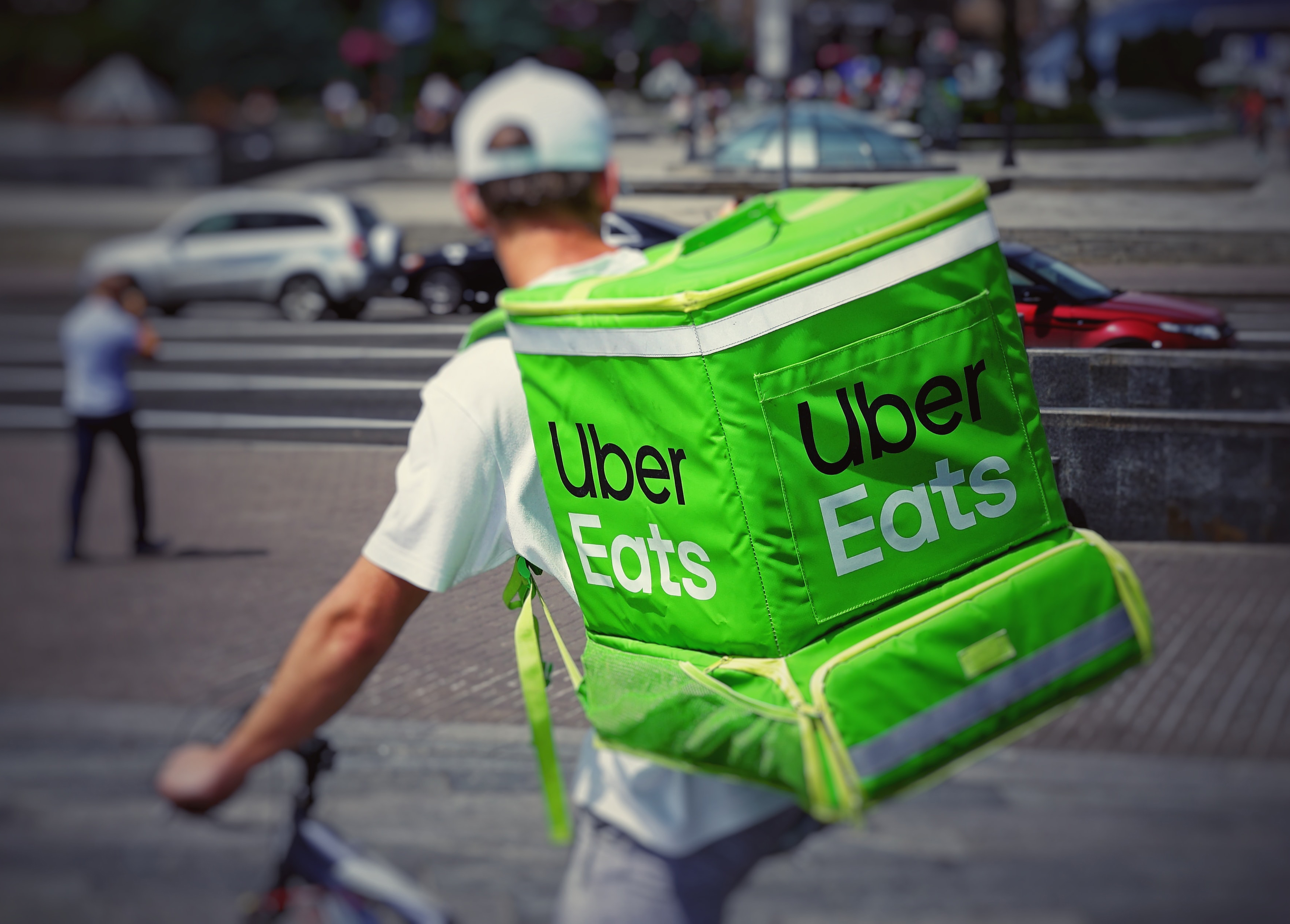 Restaurants are headed into uncharted territory. The Coronavirus has left much of the world in a holding pattern and the foodservice segment had to find a way to move forward. Thankfully many in the industry have been building a safeguard against this type of event without even realizing it. Delivery options have continued to ramp up over the last six months and the outbreak is putting these measures to the test. Restauranteurs have been watching the trends in retail stores and have seen the massive consumer shift towards ecommerce. While a restaurant will always offer an exclusive experience, they have realized the value of serving customers who enjoy unique meals, but prefer to do it from the comfort of their own home.
Chains like Domino's Pizza Inc have looked inward to develop their own delivery strategies. They are a pioneer in the pizza delivery industry with their refined ordering system and delivery tracker. Their response to the Coronavirus has been equally novel as they announced that they are offering delivery to specific drop-off points to minimize contact between employee and customer. This is really just an extension of the innovation that has made them an industry leader. Of course not all companies are as willing to devote resources to in house delivery and instead have turned to emerging third party delivery platforms. Fast food giants like McDonald's Corporation and dine-in BJ's Restaurants Inc. have utilized sites such as Grubhub and Doordash to reach customers amidst the current mandatory restrictions. There is no question that the Coronavirus has been a blow to the traffic of all restaurants, however online orders have increased as consumers have demanded minimal contact with others. Many restaurants across the United States have closed seating areas and moved to a takeout and delivery model only. Third party delivery services have also facilitated the transition by waiving various fees for delivery, such as Uber Eats offering free delivery for high volume independent restaurants.
The Coronavirus will put the ghost kitchen phenomenon on overdrive. Ghost kitchens are a relatively new concept that have been taking shape over the last few years, but the current outbreak will likely cause the restaurant industry to fast track its development. Ghost kitchens allow a restaurant to have a relatively low physical footprint as they focus on a delivery only format. Existing and new restaurants save money as they can purchase real estate in cheaper areas and do not have expenses such as signage, cashiers, or dining room design. Many restaurants even share the same ghost kitchen location and Doordash has launched its own locations for participating chains. The restaurants in this category are exceedingly poised to aid the industry in this time of need. The inherent design of ghost kitchens reduces human interaction while adhering to CDC guidelines and there should be no interruption in the normal daily business flow. Ghost kitchens will help restaurants stay afloat in these trying times and they may signal the future for many prospective restaurateurs and current industry leaders. Eventually the coronavirus will pass and restaurants will begin to resume business as usual, but we will likely see more delivery options emerge in its wake.
Chain Store Guide provides suppliers of the restaurant industry with essential contact information used to reach the decision makers for restaurant chains via online, emarketing, and social media. As the foodservice industry reinvents itself, it will have greater need now more than ever for a steady supply chain. As the demand for meals delivered at home increases over the next few weeks and months, more opportunities for additional suppliers will become available. Act now to reach the restaurants & foodservice distributors that need your products and continue to keep America fed. With the looming possibility of permanent store closures, CSG tracks over 740,000 geocoded locations and will continue to monitor any changes for companies that need to update their strategic plans and proximity analyses.
How will the #Coronavirus impact the future of #foodservice ordering?#CSGpolls @NRNonline @WeRRestaurants #Restaurant2020https://t.co/9MVkvh6Ne0

— Chain Store Guide (@ChainStoreGuide) March 18, 2020