A flame grill sizzles as it sears the juice into a freshly mashed patty, locking in that delicious flavor that your tongue is pining to dance to. The only thing more mouthwatering is seeing that sizzling patty topped with melted cheese and crammed between two bun slices that are piled high with every topping imaginable. Your hands wrap around that iconic shape and you devour a quarter of it in a single bite. It's only after you allow that first bite to wash over that your friend turns to you and asks, "How's that Beyond Meat burger?"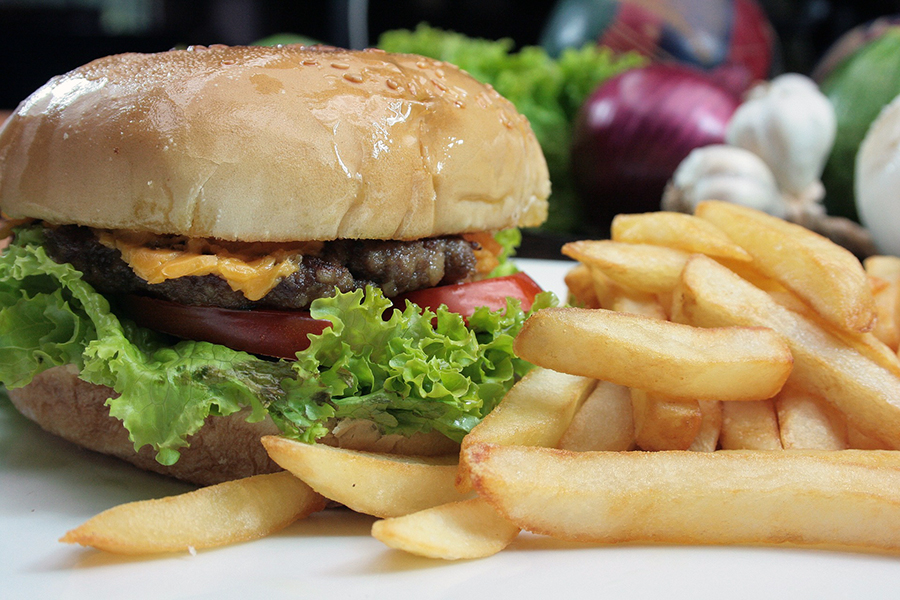 According to America, the Beyond Burger and its plant based ilk must taste very good. The plant based burger trend has exploded into almost every restaurant type imaginable. This includes classic dine-in chains such as The Cheesecake Factory and fast-food giants Carl's Jr. and Burger King Worldwide Inc. have their own meatless offerings. Even the White Castle Management Co., the first burger chain in the U.S., has a steamed an Impossible slider. The "fake beef" in these patties has become a real powerhouse and the restaurant industry has yet to slake consumers' hunger. What began as a burger for those looking to live a healthier lifestyle or have a different impact on the environment, has evolved into an offering with a unique flavor profile that adventurous customers have taken to. The meatless patty may have failed if it had kept its small initial target audience or attempted to pull people towards a plant based diet. Instead, it has positioned itself as an alternative option with potential flexibility regular burgers do not have.
Beyond and its competitors have doubled down on flexibility by expanding meatless options to pork and chicken. KFC Corporation tested out Beyond chicken in Atlanta and saw an unprecedented number of customers turn out. Dunkin' Brands Group Inc. recently debuted a breakfast sandwich which features a Beyond sausage patty. The Chain even released a special version designed by Snoop Dogg that features a glazed doughnut as the bun. The trend is no longer focused on just being healthy or vegan. Burger King makes a point that its Impossible burgers are made on the same grill as beef burgers and no one believes that a glazed doughnut is healthy. By becoming just another meal option, plant based foods have even transitioned to local supermarkets and grocery stores.
For years restaurants have been asking if a customer wants fries or tater tots; now they are asking if you want beef or no beef with your burger. This trend will continue to grow as we move further into 2020. Consumers will be looking for more creative alternatives and chefs will be looking to turn these meatless menu items into destination foods for their restaurants.
CSG provides verified contact information for key decision makers from thousands of restaurants, many of which are debuting and revolutionizing the meatless food industry. The supplies, equipment, and service needs for restaurants are changing rapidly and the best way to stay ahead is to subscribe to CSG's Chain Restaurant Premier database to start your marketing campaigns today.