CSG's weekly Restaurant & Retail Real Estate Report is designed to help you stay up to date on events that affect your clients, tenants and investments.
In This Week's Report…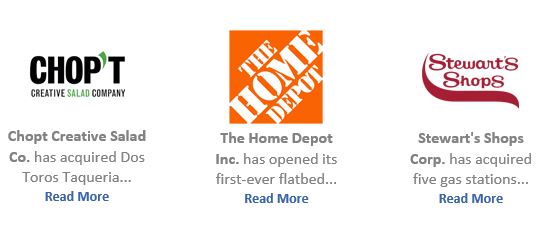 Access Your January 31, 2020 Restaurant & Retail Real Estate Report


In this report, you'll find Industry Insights – top-level company developments that may affect you – Financial Focus sections emphasizing mergers, acquisitions and other large-scale events, and the On Location sections listing company-by-company updates on expansion plans, remodeling efforts, openings and closings for specific cities, states and regions.
Subscribers to our Leading Chain Tenants database will find that all applicable developments are reflected in our data. However, just because we don't mention it here doesn't mean it didn't happen – or we didn't capture it. In the past four weeks alone, we've updated more than 1,252 companies in the Leading Chain Tenants PLUS database.