Movers & Shakers is a new series by Chain Store Guide; spotlighting the people who have made an impact on the retail & foodservice industries. Each month, we will highlight their accomplishments and contributions.
Amy Brown: The Origin of Wendy's Zesty Twitter Persona
Marketing has come a long way over the last decade as social media platforms became a routine in everyone's lives. For businesses, it was a place to promote and connect with customers on a more personal level. Remaining polite, professional, and courteous was a firmly held belief that companies stuck to religiously, even on social media while responding to complaints for all the world to see. All that changed on January 2, 2017, when Amy Brown decided she had enough of a troll insulting her company, and fired back. The resulting media explosion rocked the world and changed the way businesses interact on Twitter.
As a self-described socially awkward teenager, Brown realized early on, it was easier to connect with people over the internet using sites like LiveJournal, Friendster, and MySpace for social engagement. During her senior year of high school, she invented a sought after online persona, learning how to create a brand (herself) and interact on the internet to maximize her follower gains. After graduation, she deleted her accounts, wanting a fresh start for college, but the knowledge of how to connect with people stayed with her.
In October 2012, at the age of 23, VP of Advertising Brandon Rhoten hired Brown as a communications manager after interacting with her through Twitter. He saw something in her he liked and knew she'd make a great addition to the team; however, it would be another five years before Brown changed the face of Twitter forever.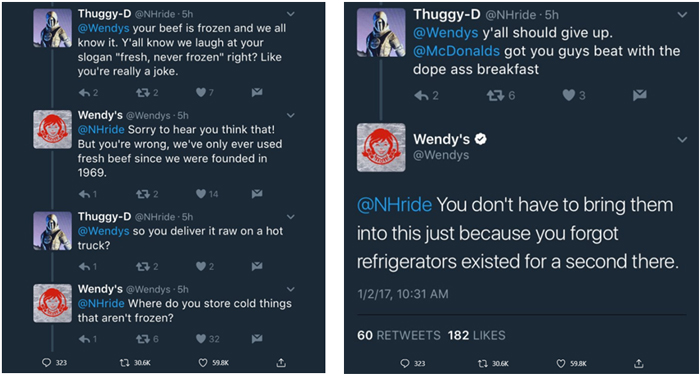 Back then, people only used a company's Twitter account for complaints. Social media experts would give the customary tagline, "I'm sorry, please DM me so I can help solve your problem," and Brown was no different. Even though the majority of her day was sifting through complaints, and deleting bad memes DMed to the Wendy's corporate account, she loved her job. But after two and a half years of the same posts day after day, Brown was ready to call it quits.
Instead of leaving to pursue other interests, Brown was promoted and handed the reins of social media expert to someone else. Although she was no longer working daily as part of the social media team, Brown continued to monitor the site, especially during holidays. It was over the New Year's holiday when Twitter user Thuggy-D questioned Wendy's, "always fresh never frozen," motto. Brown, wanting to return to the post-holiday morning of watching TV in her pajamas, let her sassy online persona take over, and history was made.
Wendy's quickly changed its Twitter headline to read, "We like our tweets the same way we like our hamburgers: better than anyone expects from a fast food joint." No longer was the restaurant using the standard taglines dealing with complaints; instead, they replied to followers with fun-filled sassy comebacks that kept the internet buzzing.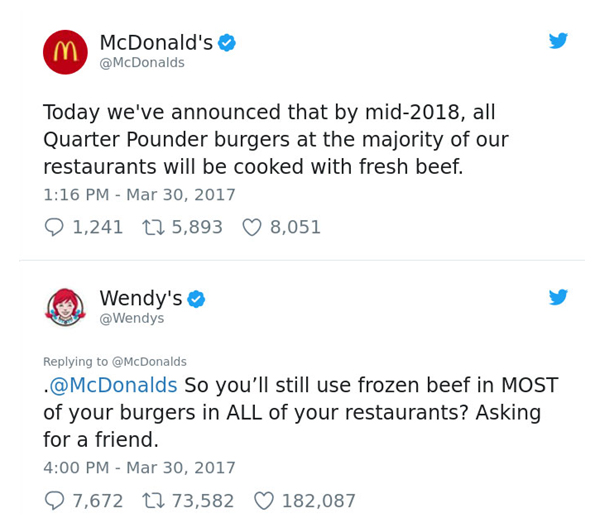 It took no time for other companies to catch on and realize that firing back with a witty retort would have the exact opposite effect of alienating customers, it would gain them. Consumers enjoy a good roast, they enjoy the Twitter wars between two competitive businesses, they enjoy having a laugh, and Brown was able to deliver.
Brown left Wendy's shortly after the Great Roast of 2017 to pursue other interests. For the following year, she worked as a freelance social media expert, teaching others how to gain a following and how to walk the fine line between a funny roast and being downright insulting. As time moved on, the fame lessened somewhat, but Amy Brown will forever be known as the "Wendy's Social Media Girl."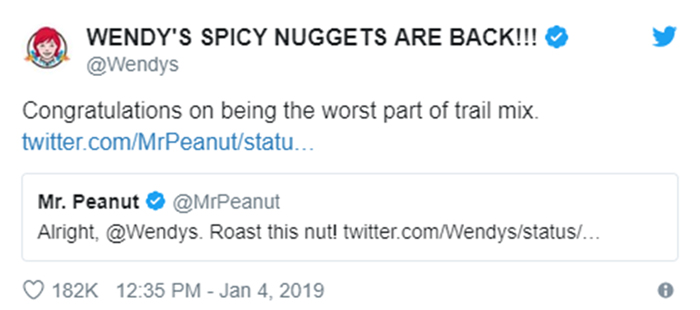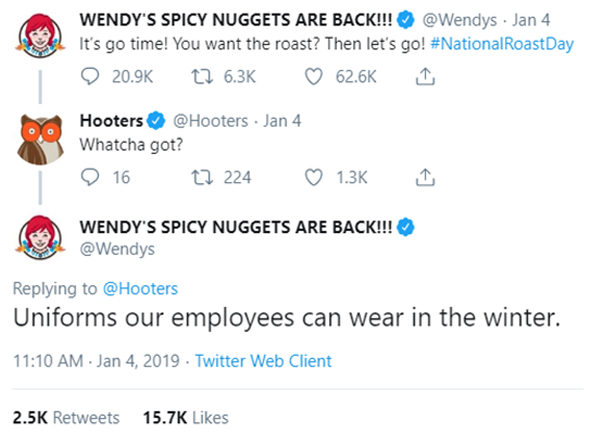 For Wendy's, being sassy on social media has become a way of life. Brandon Rhoten told Mashable in a 2017 article that Wendy's is a "challenger with a charm." The idea is that every tweet is coming from Wendy, the tech-savvy eight-year-old girl that's the company's mascot. So far, the company has kept up with that mentality and has even participated in 2019's #NationalRoastDay. 
While there is a fine line between alienating customers and inviting them to join the fun, Wendy's and especially Amy Brown have proven that sass works. Engaging with customers beyond the token, "I'm sorry you're having trouble let me fix that," goes a long way towards gaining a following and building a brand.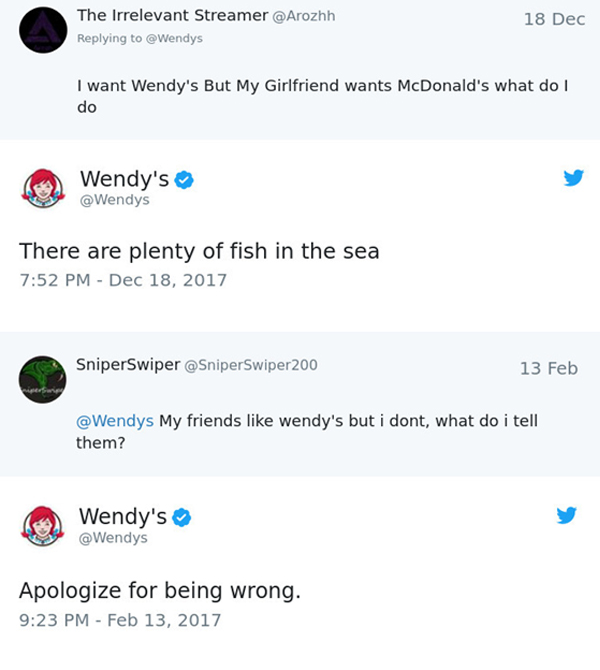 Source:  That Time I Went Viral While Running the Wendy's Twitter Account.
Confessions from Wendy's Former Social Media Manager