Chain Store Guide is excited to introduce CSG CONNECTed. This educational resource, released monthly, is used to empower and guide our customers to get the most out of their online leads portals.
Using the Recent Searches Feature
Log into your account and try our NEW Recent Searches feature. Use this tool to see the criteria for your most recent searches and put an end to trying to remember what filters you used with your last query. To get started, click on Saved Searches on the top menu of your CSG CONNECT product and you will be able to access the last 3 searches, view the criteria, save, and delete to see even more on the list.
Click on "Saved Searches"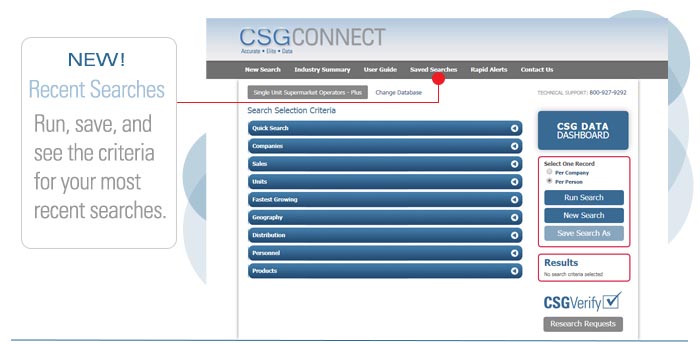 View a List of Your Top 3 Previous Searches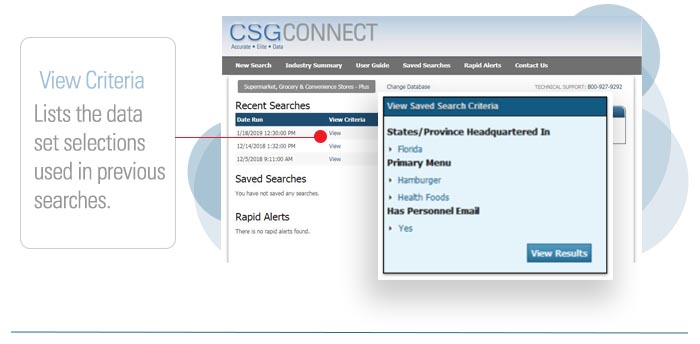 Save or Delete Your Most Recent Searches