Walmart announced that it is bringing in Sean Slovenski as its new Senior VP of Health and Wellness, effective August 1, to lead the company's effort to place a greater emphasis on that segment of the business in near to mid-term. Slovenski will report directly to the CEO of Walmart US, Greg Foran.
Slovenski was most recently a divisional president at Healthways and has put in time at Humana, among other career stops. The Humana connection has led to further speculation that some sort of partnership may be in the works for Walmart and Humana.
In his new position Slovenski will oversee US pharmacy, optical and clinic operations with seven VPs reporting into him.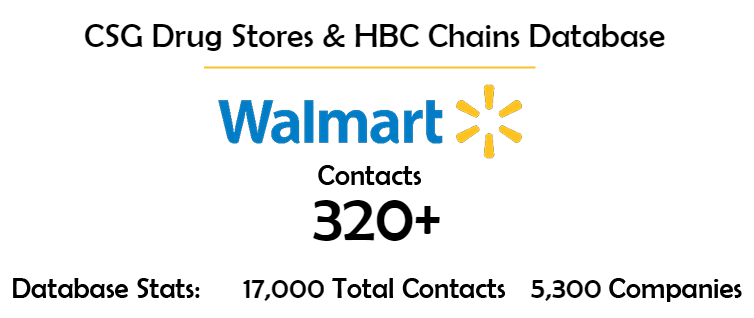 If it's your business to connect with America's largest healthcare companies, CSG's Drug Stores & HBC Chains Database can help.