Aldi dug deep into its pockets and pulled out $1.6 billion to remodel 1,300 US stores by 2020. The company made the decision to go big with an eye on longtime foe Lidl, which plans to open its first US stores this summer (ahead of schedule), as well as Whole Foods and its new lower-priced 365 concept. The 1,300 remodels are equivalent to all US Aldi stores opened before 2014 and 80%+ of its fleet as it stands today.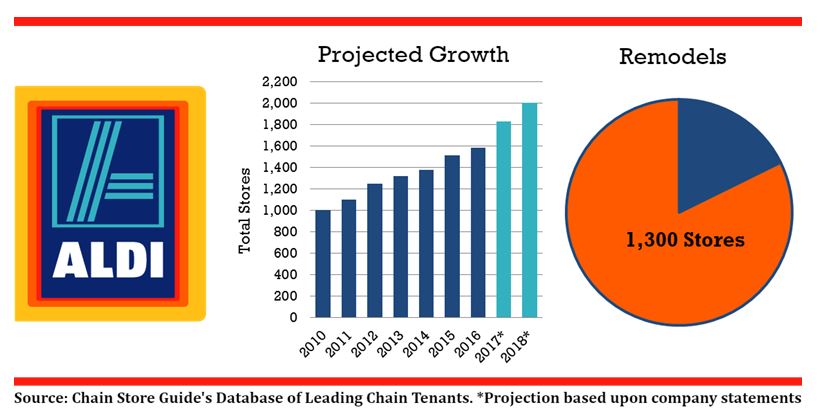 The upgrades include sleeker refrigerator doors and windows to bring in more natural light, widened aisles, an expanded front of the store and raised ceilings while also adding more organic produce, fresh meat and alcohol products. Plans also include the use of recycled materials, energy-saving refrigeration and LED lighting.
The remodels are in addition to the company's initiative already underway to increase total US store count to more than 2,000 by the end of 2018.
Aldi Inc. is one of the 9,300 companies profiled within the CSG Database of Leading Chain Tenants, and the Aldi records include contact information for approximately 50 executives and real-estate personnel. If locations data is your thing, Chain Store Guide's custom-data team can help with geocoded datasets and mapping for the 1,580 Aldi stores in the US.