Store Growth Projections for the Natural/Organic Segment
Healthy, fresh, local – three words that have yet to lose their drawing power in the grocery, restaurant and foodservice industries. And the natural/organic grocery chains are doubling down on the idea that demand will continue to rise over the next 12 months. Here, then, are Chain Store Guide's projections for new store openings.
Whole Foods will have its 500th store up and running by this time next year, but Trader Joe's is taking a more deliberate approach to openings in 2017. We project Sprouts will end the year with the greatest gain in net units within this segment (35) while upstarts Fresh Thyme and Lucky's Market will put their Meijer and Kroger money to work to grow their footprint in the neighborhood of 40% in the next 12 months. The Fresh Market looks to bounce back this year with a more geographically-concentrated approach to business that should return its store count to pre–2015-acquisition numbers.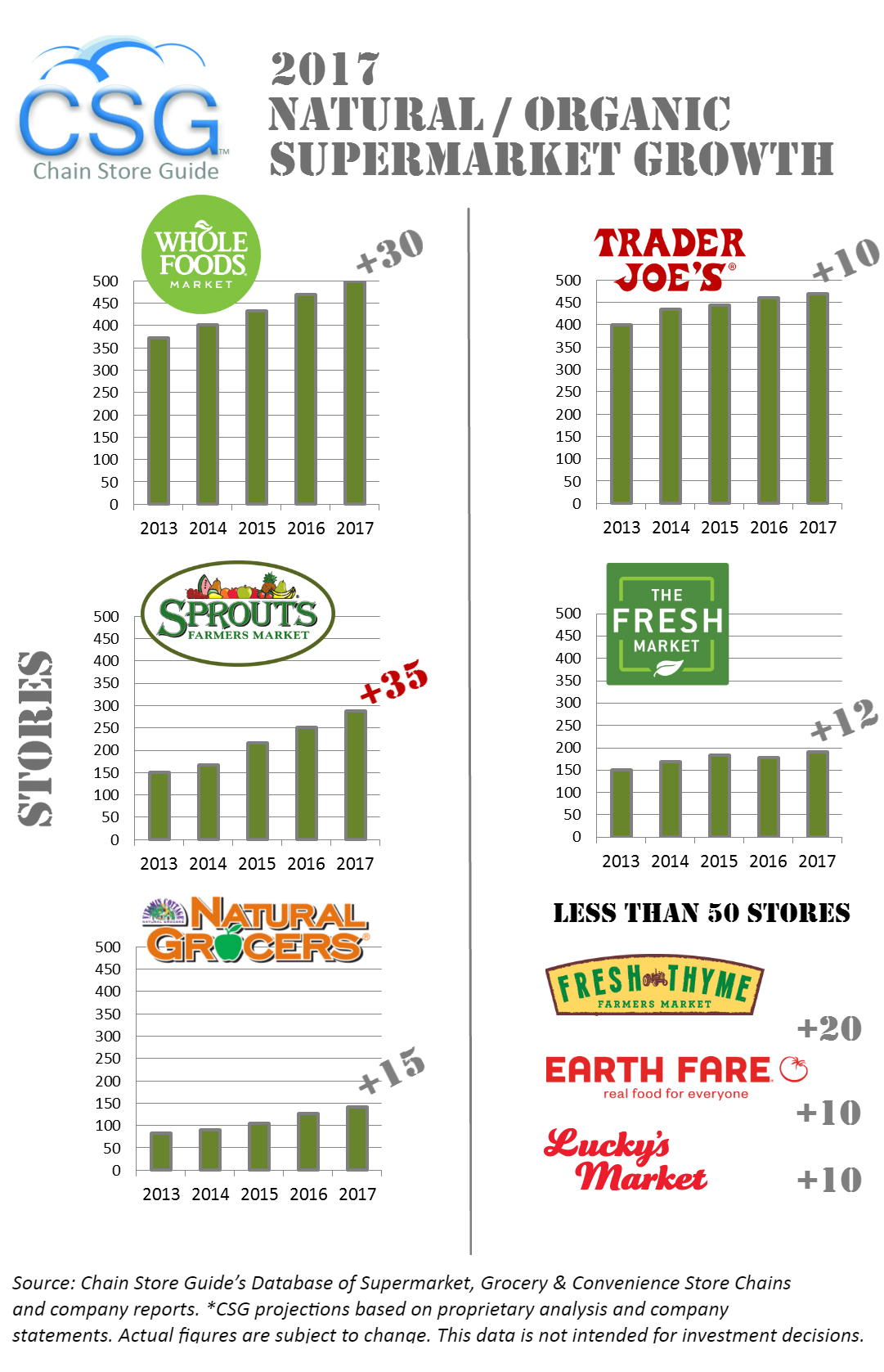 Chain Store Guide's Database of Supermarket, Grocery & Convenience Store Chains contains listings and contact information for more than 300 buyers and decision makers at these natural/organic supermarket chains and 18,000+ personnel across the industry. We also provide customized store-location and proximity-analysis reports for these chains (and thousands of others) to clients and customers each day. Contact us to find out how we can assist your organization.