Organic, natural and healthy are three words that mean growth for the specialty-supermarket segment of the grocery industry. Although they're building on a small base relative to the industry giants like Kroger and Ahold Delhaize the companies profiled here lead the big boys in growth as a percentage of existing square footage. And with smaller space demands than the larger chains (30%-70% less), natural/organic supermarkets are a target for brokers and property managers that can't accommodate the likes of a Kroger.
We've captured Chain Store Guide's projections for 2017 new store openings among the eight key organizations within this segment. Along with this data, the following graphic presents a quick snapshot for the top three companies (in terms of net store growth for the year) that includes areas targeted for expansion.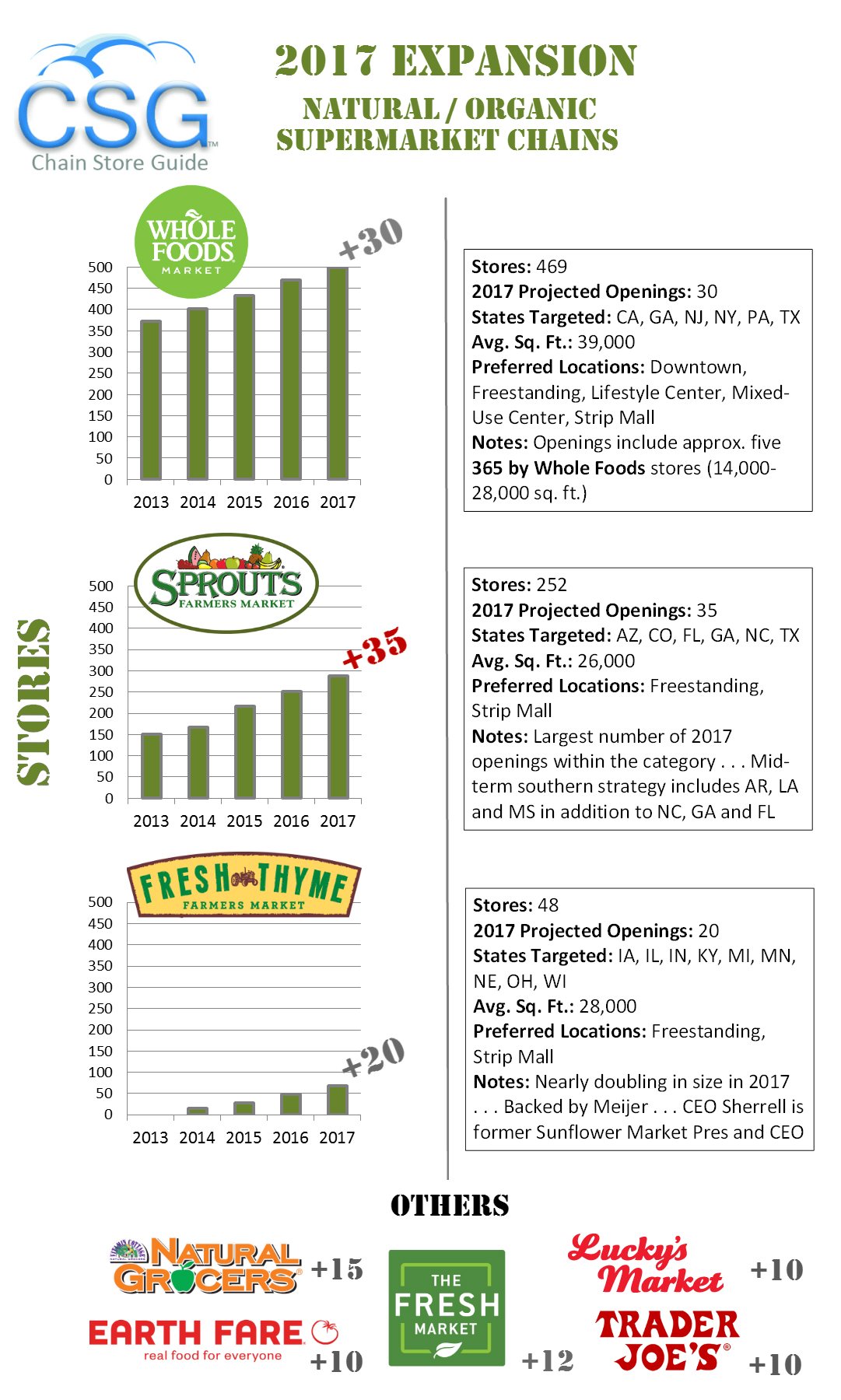 Chain Store Guide's Database of Leading Chain Tenants contains listings and contact information for more than 300 decision makers at these natural/organic supermarket chains as well as 41,900+ decision makers across an additional 9,300+ potential retail and restaurant tenants for your properties.