Paint Stores by the Numbers
To start the new year, Chain Store Guide researchers and editors are taking stock of the Home Center Operators & Hardware Chain database. In the process, we've pulled the paint store dataset, and the results can be seen in the chart below displaying the five largest paint-store chains ranked by number of locations. The one standout in terms of store growth over the past year is the industry leader, Sherwin Williams, which added about 100 stores to its portfolio.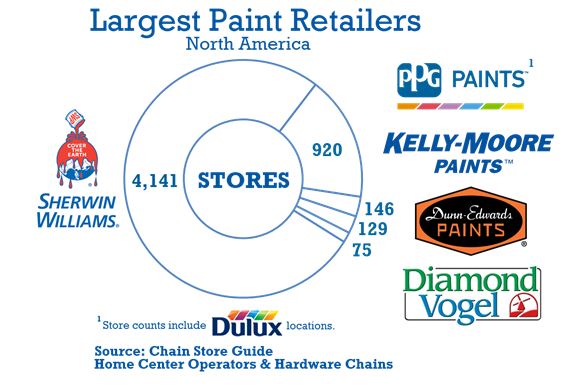 If your business does business in the paint industry, we have the contacts you need. Our Database of Home Center Operators & Hardware Chains houses personnel lists and contact information for 130+ decision makers within these five companies alone. And our custom data team can discuss store-location lists and market share analysis with you across the paint and hardware industries.