CVS announced this week that it is expanding a 500-store pilot program launched in 2015 that tweaked its food and beverage product mix to offer a greater range of healthy options. The initiative, part of its ongoing effort to position itself as a "premier health destination," will see an increase in the number of fresh, refrigerated and non-perishable better-for-you foods in a total of 2,900 CVS stores by the end of 2016. The 2,900 stores represent approximately 37% of CVS's non-Target locations.
Details released by the company have been big on name-checking niche and higher-end branded food products, leading one to believe that the move will do as much to increase margins and provide some associated shine for the CVS brand as it will to help customers make healthier choices.
As shown in the chart below, according to Chain Store Guide's Database of Drug Store and HBC Chains, grocery sales account for an estimated 5.9% of the $72 billion in industry sales CVS realized last year.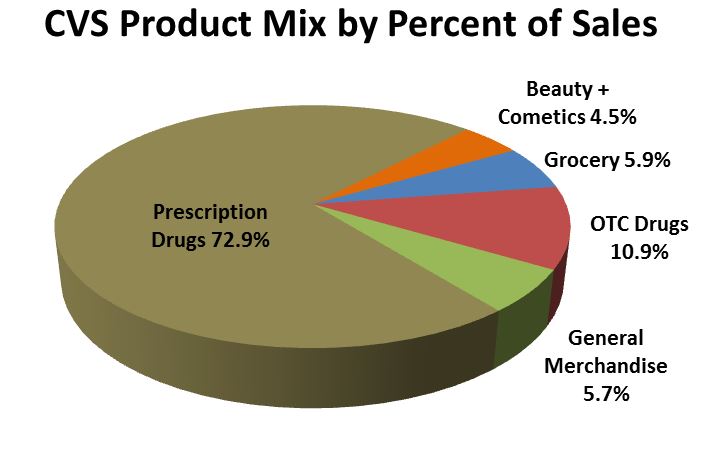 Source: CSG Database of Drug Store and HBC Chains