CSG Snapshot: SUPERVALU Inc.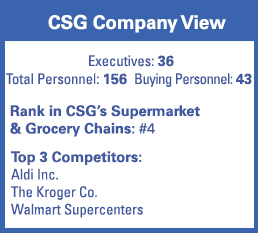 11840 Valley View Rd
Eden Prairie MN 55344-3691
(952) 828-4000
www.supervalu.com
www.save-a-lot.com
Total Stores
1,589
Total Sales
$17.9 billion
Grocery Sales
$9.2 billion
Year Founded
1870
Trading Areas
AK, AL, AR, CA, CT, DC, DE, FL, GA, IA, ID, IL, IN, KS, KY, LA, MA, MD, ME, MI, MN, MO, MS, MT, NC, ND, NH, NJ, NV, NY, OH, OK, OR, PA, RI, SC, SD, TN, TX, UT, VA, VT, WA, WI, WV, WY
Senior Executives
CEO + President: Mark Gross
CEO (Save-A-Lot): Eric Claus
SNAP

FORWARD
At the end of May, SUPERVALU announced that it renegotiated a $1.5 billion loan agreement, another step in getting its house in order in advance of a potential spin-off and IPO of the Save-A-Lot chain. Here's the current SUPERVALU portfolio, one that looks set to change.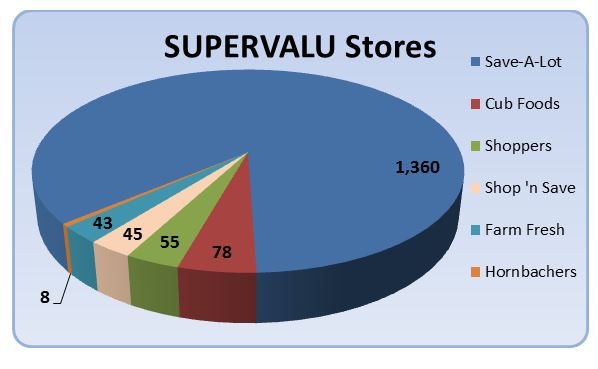 Historical Data Source: Chain Store Guide's Supermarket, Grocery & Convenience Store Chains Database.