CSG Snapshot: General Nutrition Centers, Inc.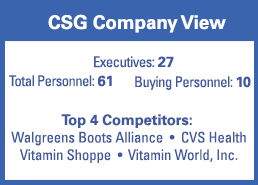 300 6th Ave
Pittsburgh, PA 15222
(412) 288-4600
gnc.com
Total Stores
9,090
Total Industry Sales
$1.95 billion
Year Founded
1935
Trading Areas
AK, AL, AR, AZ, CA, CO, CT, DC, DE, FL, GA, GU, HI, IA, ID, IL, IN, KS, KY, LA, MA, MD, ME, MI, MN, MO, MS, MT, NC, ND, NE, NH, NJ, NM, NV, NY, OH, OK, OR, PA, PR, RI, SC, SD, TN, TX, UT, VA, VI, VT, WA, WI, WV, WY, AB, BC, MB, NL, NS, ON, PE, QC, SK, YT
Senior Executives
CEO: Michael Archbold
President Franchise Operations: Darryl Green
CFO, Exec VP: Tricia Tolivar
SNAP

FORWARD
Times are tough in the vitamin and supplement business. Industry growth has slowed, and the specter of government regulation (real or simply feared) looms large. Against this backdrop, GNC released first quarter earnings earlier this month. The news was dismal: Same store sales, revenue and profits were all down from the first quarter of 2015, a year in which GNC's performance was anything but stellar. The first quarter of 2016 made it six quarters out of the last eight in which comparable sales were south of zero. What's a company to do? Ring Goldman Sachs and begin exploring "a review of a wide range of strategic and financial alternatives to increase shareholder value." Whether GNC puts itself on the market or not, the near-term outlook for the company isn't great.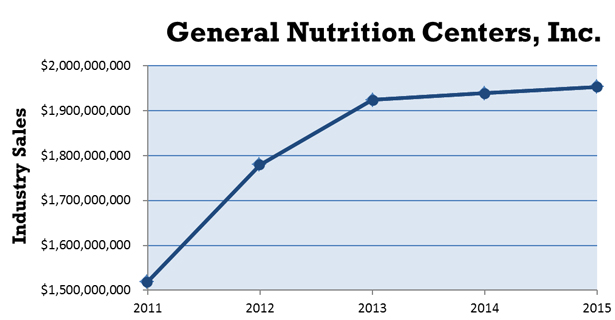 Source: Chain Store Guide's Drug Store & HBC Chains Database.