The first quarter results for 2016 are in, and with April almost over, it's a good time to take a snapshot of where we stand for the year. Since it's April and the sun is shining here in Florida, we're going with a weather analogy: Partly to mostly sunny with patchy clouds.
The US economy has provided the industry with a favorable tailwind in the first quarter of the year. Robust job growth and an unemployment rate held firmly in check at 5% have been the norm to date in 2016. Throw in lower gas prices and you have a recipe for more money in consumers' pockets. Conversely, data released by the Bureau of Labor Statistics on Thursday, April 28, 2016 show the US economy grew at an unimpressive rate of 0.5% in the first quarter. However, commentators point out that slow Q1 growth followed by an uptick in subsequent quarters has been the rule in recent years.
Turning to the restaurant industry, we've seen the release of initial 2016 quarterly results over the last two weeks. The news has been generally positive in terms of comparable same-store sales when viewed through the eyes of large chain restaurant operators. Of the top ten chain restaurant operators reporting results (as ranked by historical sales data from Chain Store Guide's Chain Restaurant Operators Database) six companies reported gains in comp sales, one company was flat, and three saw a net decrease in sales.**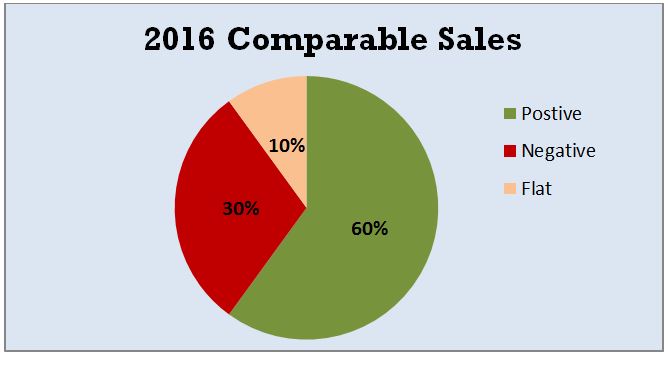 Source: Company reports for the ten largest publicly held chain restaurant operators publishing initial 2016 quarterly results through 04-28-16.**
For the period of January through March, the US Census Bureau estimates that 2016 sales for eating and drinking places were up 6.8% when compared to the same period in 2015. That 6.8% increase is double the percent increase in the retail sector.
Consumer sentiment in the restaurant industry also appears to be on the upswing. Data from Chain Store Guide's Consumer Spending Report indicates that preliminary April polling results are positive for current and near-term future spending. A majority of adults surveyed are going out to eat about the same or more compared to six months ago, with most adults (73%) considering dining out a pleasurable experience.
Compared to six months ago are you going out to eat more or less?*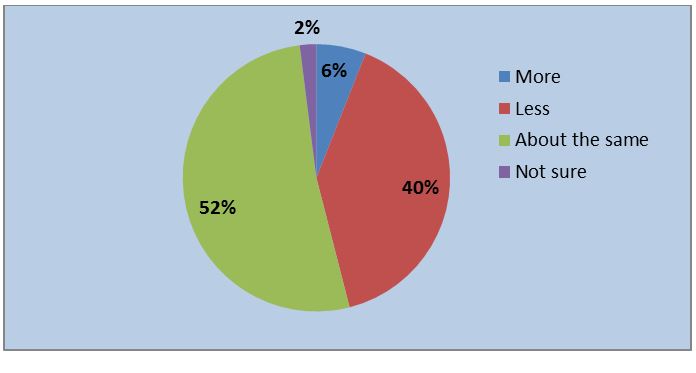 Do you consider going out to eat a pleasurable experience or a hassle?*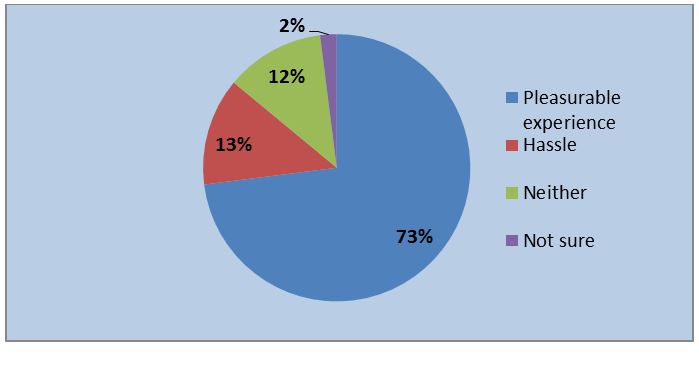 *Source: Data from Chain Store Guide's Consumer Spending Report research.
Look for Chain Store Guide's May Consumer Spending Report for a complete data picture of the restaurant industry.
At Chain Store Guide, we'd like to hear how you view the industry as it stands today. Please feel free to use the contact link within my profile below.
**The winners: McDonald's, Starbucks, YUM! Brands, Darden, Panera, Cheesecake Factory. The losers: Chipotle, Bloomin' Brands, Brinker International. Flat like Stanley: Cracker Barrel.