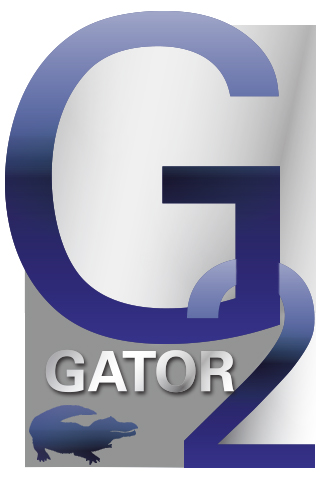 We are excited to launch our new CSG Exclusive series. The Exclusive is where you will get firsthand knowledge on the topics that impact your industry. Please let us know if you have any feedback or would like to see any additional features.
This month, we deviate slightly in form and function to provide some insight into CSG and the way in which we provide our partners and clients with the targeted market research they employ on a daily basis to grow their business.
The foundation for much of our work and one that we believe to be a core strategic asset for both CSG and our clients is "Gator." More specifically, the current foundation is Gator2 (G2), CSG's second-generation cloud-based relational database which warehouses decades of historical data and research.
Gator is the engine that makes our brand of data possible — fresh, accurate and above all accessible and actionable information that individuals and organizations can readily leverage to achieve measurable, substantial results.
Big data is fine. Gator provides perspective.
Current data accessible via Gator includes:

Over 45,000 companies and organizations.

735,000 individual retail store and restaurant locations. Gator geocodes each location, assigning every company and location a unique CSG Company ID.
In addition to location data, Gator houses hundreds of unique attributes for the companies in question. With Gator, CSG partners and clients can select the exact data elements they need to generate profitable deliverables.  This pairing of rich data with high-level functionality and flexibility in querying results in data sets and reports tailored to individual needs.
The value of these reports ultimately rests on the quality of the data source. CSG's team of callers, researchers, editors and data scientists feed Gator only the best information at their Florida-based headquarters. This Gator + People equation extends to the data verification process. CSG researchers and editors make hundreds of company and location updates on a daily and weekly basis. Each record held in Gator is personally verified by a CSG colleague who speak with a representative of each company. Gator is also unique in that it features an inbuilt validation system for data-cleansing and verification processes.
Gator powers CSG to deliver results that are

Timely: All changes to G2 data are instantly available to CSG data scientists and travel seamlessly to the online products providing those users with daily updates.

Responsive: CSG leverages Gator's flexible design to provide clients with customized reports and data sets in less than 24 hours in most cases and often with same-day service if orders are placed before noon.

Collaborative: Gator facilitates a collaborative system through which our partners contribute to the breadth, depth and quality of CSG data via their deep industry knowledge. Each contribution by our partners is independently researched by CSG editors and research assistants.

Responsible: Transition to Gator2 marked a transition for CSG from paper-based call-center surveys to direct input of the results from tens of thousands of annual surveys.
Gator + People:  Breaking big data into bite-size pieces with customized data sets and reports.