CSG's Gator: Cutting through the Data Clutter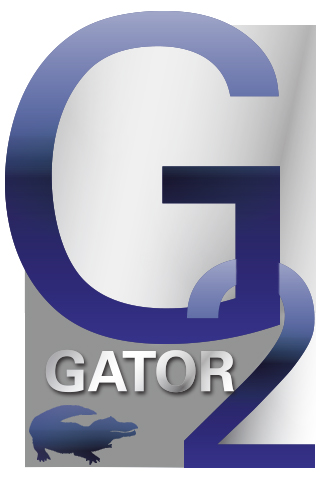 We are excited to launch our new CSG Exclusive series. The Exclusive is where you will get firsthand knowledge on the topics that impact your industry. Please let us know if you have any feedback or would like to see any additional features.
This month, we look inward by providing insight into Chain Store Guide — how we serve suppliers of the foodservice industry with the market research they use to make connections and grow their business.
The foodservice industry is the core of our business.  CSG captures more data, dedicates more personnel, serves more customers and provides more analysis for this category than any other. Using CSG's online database tools, our partners and clients have access to:

15,000 chain restaurant operators, foodservice distributors, wholesale grocers, and high-volume independents (and hundreds of thousands individual store locations)

56,000 foodservice buyers, executives, chefs and decisions makers

38,000 personal email addresses
Numbers are great, but the real story is in how we capture these numbers and the value they represent.
Much of the work rests on a database called "Gator." Technically, it's Gator2 (G2), CSG's second-generation cloud-based relational database which warehouses all of CSG's historical data and research.
Gator is the engine that makes our brand of data possible — fresh, accurate and most importantly accessible & actionable information that organizations can easily leverage to achieve measurable, substantial results.
Others boast of big data. We cut through the clutter.
It all starts with the data source. Gator is fed only grade-A, prime information at CSG's Florida-based headquarters by in-house callers, researchers, editors and data scientists. The data-gathering and blending process that filters an industry-worth of information into highly accessible forms include:

 Primary research: CSG researchers design and implement studies each day that produce the data — locations, personnel, personal email addresses — that our clients value most.

Systematic industry reviews: Foodservice-category experts spend hours daily monitoring and capturing industry news and events (so our partners don't have to) — personnel changes and new contact information, including personal emails, expansion plans, preferred square footage, franchisee information, trade names and new stores to start.

Database updates: CSG data scientists compile and input hundreds of company and location updates on a daily and weekly basis. Gator then seamlessly processes the data to our online portal and updates are delivered to our clients and partners the next morning.

Personal verification: CSG colleagues personally contact key company personnel to verify listed information.

Inbuilt validation: Gator features an inbuilt validation system for data-cleansing and verification processes.

Collaboration: The Gator database and CSG online tools allow our partners to contribute their industry contacts through an integrated user-contribution tool. CSG then researches all leads provided by our partners and if confirmed, the information becomes part of our Gator database.

Reporting: Each month, CSG writes and distributes DATATRAC, a report outlining top-level foodservice developments captured in Gator – an industry cheat sheet of sorts.
Gator + People: The CSG equation that cuts through the clutter, breaking big data into bite-size pieces.