CSG Snapshot: PharmaSave Drugs (National) Ltd.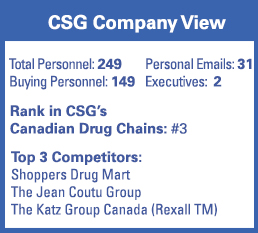 8411 200 Street
Langley, BC V2Y 0E7
Canada
(604) 455-2400
www.pharmasave.com
Total Stores
577
Total Sales
$1,478,400,000 (e)
Year Founded
1981
Trading Areas
AB, BC, MB, NB, NL, NS, ON, PE, SK
Senior Executives
CEO: Ms. Carmen Churcott
CFO: Mr. Zvonko Maretic
SNAP

FORWARD
Continued, steady unit growth is forecasted for this leading chain of independently-operated pharmacies and drugstores located in nine provinces.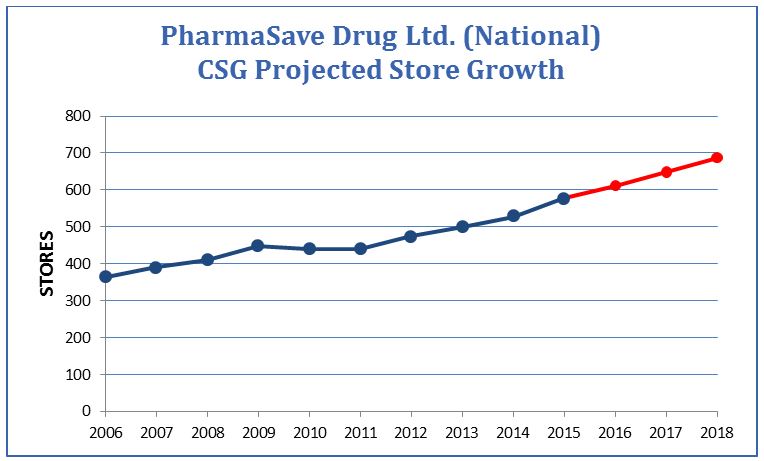 Historical Data Source: Chain Store Guide's Drug & HBC Chains Database. Estimated growth is based on a proprietary trend analysis. Actual figures are subject to change. This data is not intended for investment decisions.