Dick's Sporting Goods Celebrates New Openings
Dick's Sporting Goods, the largest retailer of its kind in the country, celebrated a grand opening at Westshore Plaza in Tampa, FL last month.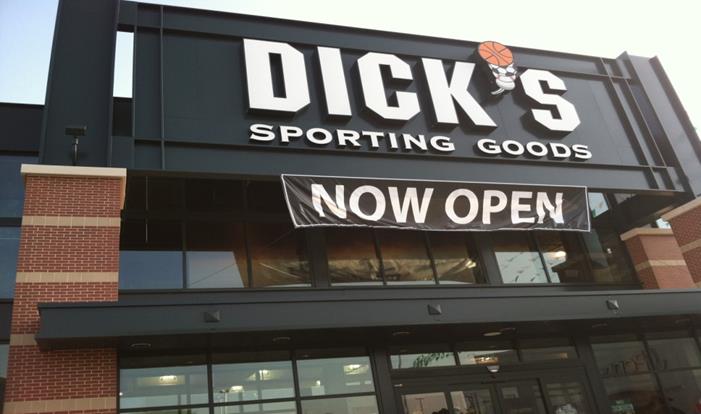 Throughout the weekend, the store hosted a variety of giveaways, including an Under Armour Tech t-shirt and a free mystery gift card. The 4,000 gallon Dick's Bass Tank was set up in the front parking lot with hourly fishing shows taking place. "Addictive Fishing" host Blair Wiggins also made a special appearance. The new location is the retailer's 27th store in the state of Florida and its 564th nationwide. The new store offers more than 40 in-store services performed by Dick's certified professionals in sports and outdoor specialties such as golf, hunting, fishing and team sports.

Dick's Sporting Goods, Inc. is an authentic full-line sporting goods retailer offering a broad assortment of brand name sporting goods equipment, apparel and footwear in a specialty store environment. Dick's Sporting Goods stores have in-store equipment services and are known for having a large product selection and knowledgeable employees.
An average Dick's Sporting Goods store is between 50,000 to 75,000 square feet. The company plans a handful of both remodelings and relocations, and 60 new store openings in 2014. Stores are found in regional malls and strip malls, or are freestanding. Dicks Sporting Goods Inc. also operates 80 Golf Galaxy stores, and two of its newest concept Field & Stream.