Company Snapshot: Charming Charlie
Address:
5999 Savoy Dr.
Houston, TX  77036
Telephone:
713-579-1936
Internet Homepage:
www.charmingcharlie.com
Year Founded:
2004
Current Stores:
234
Retail Sales:
$175,500,000 (estimated by CSG)
Trading Areas: 
AL, AZ, AR, CA, CO, CT, FL, GA, IL, IN, IA, KS,
KY, LA, MA, MD, MI, MN, MS, MO, NE, NV, NY,
NJ, NC, OH, OR, PA, SC, TN, TX, VA, WV, WA, WI
Senior Executives:
Charles Chanaratsopon, CEO
Steve Lovell, President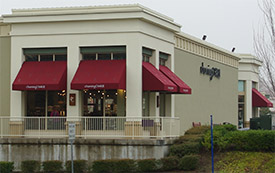 Charming Charlie was founded in Houston, Texas in 2004. The retailer is known for its reasonably priced jewelry, handbags, scarves, shoes and other accessory products. A wide variety of merchandise for women is grouped together by color, not classification. The majority of the merchandise is private label. Products offered change every few months with the season.
A mix of upscale decor and downscale prices combined with a unique merchandising strategy has proved to be a successful model for Charming Charlie. The company continues to be a leader in the accessory industry. Despite a few apparel pieces in the mix, Charming Charlie is truly all about accessories.
Ranked in Chain Store Guide's Top Accessory Retailers, Charming Charlie has grown exponentially every year.  The retailer plans to open at least 50 stores in 2014. More information on Charming Charlie and other accessory retailers can be found in Chain Store Guide's database of Apparel Specialty Stores.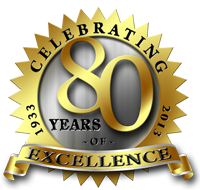 This year, Chain Store Guide celebrates its 80th anniversary. In honor of this occasion, we are hosting a monthly series of editorials called "Chain Store Guide Through The Ages", starting with the 1930s. We will take a look at what was happening in that time and how it affected the industries we now serve. Our Company Snapshots will examine companies from that period and see where they are today.

*Image courtesy of: M.O. Stevens via Wikimedia Commons