Company Snapshot: Under Armour Inc.
Address:
1020 Hull St.
Baltimore, MD  21230
Telephone:
410-468-2512
Internet Homepage:
www.underarmour.com
Year Founded:
1996
Current Stores:
118
Retail Sales:
$1,834,921,000
Trading Areas:
AK, AL, AZ, CA, CO, CT, DE, FL,
GA, IA, IL, IN, KS, LA, MA, ME,
MD, MI, MN, MS, MO, NH, NV,
NY, NJ, NC, NM, OH, OK, OR, PA,
SC, TN, TX, UT, VA, VT, WA, WI
Senior Executives:
Kevin Plank, CEO
Byron Adams Jr., Chief Performance Officer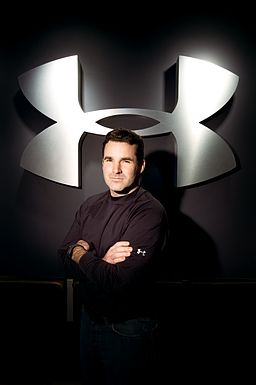 Under Armour is a sportswear and casual apparel company. In late 2007, the company opened its first retail location in Annapolis, Maryland. Under Armour has since opened over 100 specialty stores and factory outlet locations in 39 states.
The Under Armour brand began after extensive research on the athletic benefits of synthetic fabrics and a design for the first Under Armour HeatGear T-shirt. The company's founder, Kevin Plank, designed this revolutionary new t-shirt built from microfibers that wicked moisture and kept athletes cool, dry, and light. The buzz spread quickly and it wasn't long before major competing brands such as Nike, Adidas and Reebok followed with their own version of moisture-wicking apparel.
Under Armour continues to be a leader in innovative sportswear and apparel. Ranked in Chain Store Guide's Top 100 Apparel Retailers, Under Armour has grown exponentially every year.  More information on Under Armour and its locations can be found in Chain Store Guide's database of Apparel Specialty Stores.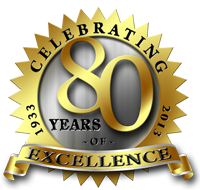 This year, Chain Store Guide celebrates its 80th anniversary. In honor of this occasion, we are hosting a monthly series of editorials called "Chain Store Guide Through The Ages", starting with the 1930s. We will take a look at what was happening in that time and how it affected the industries we now serve. Our Company Snapshots will examine companies from that period and see where they are today.

*Image courtesy of: Dcavalli via Wikimedia Commons