Chain Store Guide Through The Ages: 1990s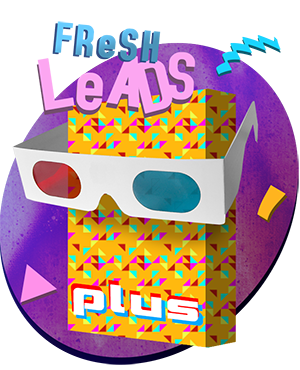 This year, Chain Store Guide celebrates its 80th anniversary. In honor of this occasion, we are hosting a monthly series of editorials called "Chain Store Guide Through The Ages", starting with the 1930s. Each month we will take a look at a different decade and review what was happening in that time and how it effected the industries we now serve. Though we started off printing paper directories, our delivery of essential business sales leads has evolved into a robust and powerful online database system used by many of the top Fortune 500 companies today.
Chain Store Guide In The '90s
The 1990's was the electronic age and the internet grew rapidly. In 1989 only 15% of American households had a computer and by 2000 it had jumped to 51% with 41% online. This resulted in a dramatic revolution in communication not only in people's personal lives but in the business world as well. It brought about the birth of new media and changed the way people consumed information and communicated with each other. Traditional arcades moved into living rooms as home gaming systems like those from Nintendo grew in popularity.
This was also an important decade in the history of television. It brought the birth of "reality tv" and many of the shows of the decade such as "Friends", "Seinfeld", and "Cheers" are still popular today.
President Bill Clinton held office for eight years and his presidency was marred by the Monica Lewinsky scandal and his impeachment. He was eventually acquitted in a Senate trial. Music movements like grunge, rave and hip hop gained popularity and spread in large part due to television and the internet.
In 1990 a gallon of gas was $1.34 and by 1999 it had dropped to $1.22. The average income in 1999 was $40,810. The infamous dot com bubble grew and then burst creating havoc across Wall Street and Main Street. The very end of the 90's saw fears of the Y2K bug dissipate shortly after the clock struck midnight.
APPAREL INDUSTRY
The range of fashion goods available in the 1990's was huge. The main focus of fashion was the striving to achieve individuality. After the consuming years of the 1980's, less became more in the 1990's. The designer styles of the 1980's were rejected in exchange for more comfortable, casual clothing.
Flannel shirts and ripped jeans were considered grunge fashion inspired by the new popular style of music. The rising hip-hop movement brought baggy pants into fashion. Comfort remained the key factor in clothing choice for most in the 1990's. Standards for work relaxed, and casual dresses and pants became popular workplace attire. We can thank the naughty nineties for acid-washed jeans, parachute pants, and the mullet.
Notable brands such as Cotton On, Lululemon, Lucy Activewear, Tommy Bahama, Under Armour and Vineyard Vines got their starts in the 1990's. Leading shoe retailer DWS Inc. started selling footwear in 1991. Top family retailer Old Navy was founded by Gap Inc. in 1994.
DISCOUNT INDUSTRY
Historically, retail evolutions and even morphs generally come about as a result of eventful or pressing economic conditions or technological innovations. Consumers naturally gravitate to perceived opportunities made available by changes permitted by social or technological progress.
During the decade of the Nineties, historically stunning changes in technology brought about new classes of retailers based on a brand new range of products offered and on a stunning new platform from which to sell…the Internet.
Amazon.com started up operations mid-decade as a new kind of retailer of books. Its retail platform also was a new concept- an Internet-only company. Before long, Amazon smoothly branched out to include like products such as music CDs and pre-recorded movies on video tapes and DVDs.
While Amazon pioneered in selling music and movies online, Netflix began operations in 1997 by offering customers a new type of service, DVD movie subscriptions to be sent through the United States Postal Service. Quickly, Netflix became the fastest-growing customer of the USPS. Meanwhile, Blockbuster was slow to perceive the competitive challenge of Netflix and even slower to react. This essentially was the beginning of the proverbial end for the one-time category killer, which had dominated the video rental scene the decade before.
Overstock.com pioneered as an almost Amazon-style e-tailer, based on the platform of an odd-lot/closeout retailer. Here the company name essentially told the story. Created just a few years after Amazon, few visitors needed instructions as to how to purchase from the site.
During this decade many other companies were started based on selling purely from the new frontier called the Internet. Others offer products made available by recent technological innovations. These startups included: GameStop, MetroPCS Communications, Value Vision Media (television shopping- popularly known as ShopNBC) and Buy.com (now Rakuten.com Shopping)
DRUG INDUSTRY
This decade was about rapid expansion and major acquisitions in the retail drug industry. Highlighted by CVS and Rite Aid, several major acquisitions propelled the Big-Three to having over 10,000 pharmacies operated combined. In 1990, CVS acquired 500 stores from People's Drug, which helped to establish new mid-Atlantic markets for the company. Then in 1997, CVS completed the largest acquisition in the history of the U.S. retail pharmacy industry – 2,500 stores from Revco primarily in the Midwest and Southeast. After a 1998 purchase of 200 Arbor Drugs of Michigan locations, CVS was up to 4,100 stores in 24 states.
In 1995 Rite Aid made the largest acquisition in its history with the purchase of Perry Drug Stores – the largest drugstore chain in Michigan. The deal propelled Rite Aid to nearly 3,000 stores in operation. Then in 1996, Rite Aid added an additional 1,000 stores with the acquisitions of Thrifty PayLess Holdings, Inc., Harco, Inc., and K & B Incorporated. Rite Aid and General Nutrition Companies (GNC) began its 'store-within a store' concept in 1999. Not to be outdone was Walgreens, which grew mostly organically and opened its 2,000th store in Cleveland OH in 1994. Walgreens also launched new offerings with its online pharmacy services and in 1997 it rolled out a new prescription-filling computer system to all of its stores. By year 2000 the company reached the 3,000 store mark.
HOME & HARDWARE INDUSTRY
The nineties proved to be a natural extension of the decades of the seventies and the eighties for the home center/hardware market. Home Depot's imposing and ultra-efficient platform proved to be successful beyond all dreams and the company's growth came at the expense of a lot of smaller home centers and hardware stores, which struggled and at times failed to survive.
In fact during the decade of the nineties, several warehouse style home center chains eventually succumbed to the financial stresses of operating giant home center warehouses at less than optimum efficiencies. Simply, they abandoned operations despite having the Home Depot model to look up to. On the other hand, Lowe's was successful in its morphing to the warehouse model from its much smaller prototypical roots. These failed chains included Builders Square, Home Quarters Warehouse and Handy Andy Home Improvement Centers.
Overall, the decade was one of steady financial growth for most retailers in this market. Annual increases in total sales were often attributed to rising prices for building materials. However, based on the laws of supply and demand, these pricing trends general reflected the growth of housing starts and renovations during an exceedingly prosperous economy which included years of national surplus.
During this decade Builders FirstSource was founded. The Texas based pro dealer started out strong, grew slowly as the economy called for, and later struggled during the recession as did virtually all pro dealers.
Lumber Liquidators was founded in 1993 by a building contractor who began purchasing excess wood from other companies. He then resold his wares from the back of a trucking yard. In 1996, he opened his first store and opened a second eight months later. Today, after years of steady growth, even through the years of the recession, the company operates well over 300 stores and expects to open 10-12 by the end of the next quarter.
RESTAURANT INDUSTRY
The 1990s began with the invasion of Kuwait by the troops of Iraq's president Saddam Hussein. Although the invaders were quickly turned back by a coalition force from 34 nations, it foreshadowed the violence that was to come. The World Wide Web became available to the public, and computers continued to revolutionize how business was done, particularly as Microsoft technology grew in popularity and dominance.
There were two major foodservice trends in the 1990s: the growing popularity of the fast-casual service model and the desire for more and better gourmet coffee.
Building on the popularity of the new fast-casual chains Panera and Five Guys, restaurateurs such as Steve Ells, Steven Kolow, and Aaron Kennedy developed the Chipotle, Boston Market, and Noodles & Co. brands. Other well-known fast-casual chains that were started during those ten years are Atlanta Bread, Camille's, Cosi, Firehouse Subs, Pei Wei, and Qdoba. The service model lends itself well to items such as sandwiches, salads, and some ethnic foods, including Mexican and Chinese. The basic characteristics for most of these chains are the lack of freezers and deep-fryers and the availability of customized, made-to-order food. For time-starved consumers, the allure of fresher and healthier food has proved undeniable.
Two decades after Starbucks debuted in Seattle in 1971, the company was up to 125 locations. By 1992, there were more than 250 Starbucks coffee houses, and by the end of the decade, there were more than 2,000. The job title of Barista entered the American vocabulary. Among the companies that took note and began their own caffeine-fueled operations during those years are such well-known brands as Caribou Coffee and Tully's, along with regional brands such as Bad Ass Coffee of Hawaii, Blenz, Jittery Joe's, and Port City Java.
Buffalo wings also continued to be a money-maker for companies, and the decade saw the entry of Wingstop, Wild Wing, and Wing Zone into the market.
SUPERMARKET / GROCERY INDUSTRY
The decade began with supermarket titans Kroger, Safeway, The Great Atlantic & Pacific Tea Company, and Albertsons competing heavily for food dollars. The re-emergence of superstores, featuring general merchandise and groceries under one roof, made retailers pick which side of the coin they were going to compete on. Some companies like Harris Teeter in North Carolina abandoned discounting altogether. Walmart was becoming a major grocery competitor with its supercenter concept and was shooting up the yearly supermarket industry ranks.
Similar to the retail drug industry, the supermarket industry experienced a trend of mergers and leveraged buyouts. In some shape or form, this affected all of the major chains. A&P was sold to Ervian Haub's German Tengelmann Group. Later in the 1990's it sold many stores across the Southeast to Kroger. Safeway became a private company in 1987 mostly to avoid a hostile takeover. In the late 1990's however it began to aggressively acquire regional chains including Randall's, Carrs and Dominick's to re-enter some of its former territory. Also during this decade, Albertsons purchased American Stores. The biggest merger in Kroger's history came in 1999, when the company purchased Fred Meyer, Inc. for $13 billion in a deal that created a supermarket chain with the broadest geographic coverage and widest variety of formats in the food retailing industry. Subsequently, these three chains (Kroger, Safeway, and Albertsons) were the dominant players in the industry, along with Walmart.
Don't forget to read our Company Snapshot follow-up stories that will spotlight a company from each industry in this decade. You can read them later this month on our NewsRoom page, or by signing up to our email newsletters.
Chain Store Guide
1-800-927-9292
Written By:
Apparel & Department – Natasha Perry
Drug & Grocery – Brian List
Home, Hardware, & Discount – Arthur Rosenberg
Restaurant – Linda Helman
Editing & Introduction – Matthew Werhner
Read all of our Chain Store Guide Through The Ages series: