Company Snapshot: Ross Stores Inc.
Address:
4440 Rosewood Dr
Pleasanton, CA 94588
Telephone:
925-965-4400
Internet Homepage:
www.rossstores.com
Current Stores:
1,200
Retail Sales:
$9,721,000,000
Trading Areas: 
AL, AZ, AR, CA, CO, DE, DC, FL, GA, GU, HI, ID,
IL, IN, KS, KY, LA, MD, MS, MO, MT, NV, NJ, NM,
NC, OK, OR, PA, SC, TN, TX, UT, VA, WA, WY
Senior Executives:
Michael Balmuth, CEO
Barbara Rentler, Chief Merchandising Officer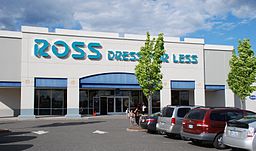 Ross Stores, Inc. operates Ross Dress for Less and dd's Discounts stores. Locations in 33 states offer name brand and designer apparel, accessories, footwear and home decor at 20% to 70% off department and specialty store regular prices.
Ross Department Store opened in Pacifica, CA, in 1957 by Morris Ross. In 1982 a group of investors, including Mervin Morris, founder of the Mervyns chain of department stores, purchased the then six-unit junior department store chain in the San Francisco Bay, CA area. The store layout was changed to the off-price Ross Dress for Less format, and within three years the chain rapidly expanded to over 100 stores.
Now with 1,200 stores the company ranks third on Chain Store Guide's Top Apparel Specialty Stores ranked by industry sales. The chain ranks below only The Marmaxx Group, which operates TJ Maxx and Marshalls, and Nordstrom Inc.  Ross Stores, Inc. continues to see a high increase in year-over-year sales and store count. The chain appeals to the masses, and we can expect them to continue to grow.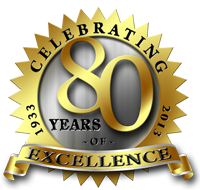 This year, Chain Store Guide celebrates its 80th anniversary. In honor of this occasion, we are hosting a monthly series of editorials called "Chain Store Guide Through The Ages", starting with the 1930s. We will take a look at what was happening in that time and how it affected the industries we now serve. Our Company Snapshots will examine companies from that period and see where they are today.

*Image courtesy of: Steve Morgan via Wikimedia Commons