Address:
159 Bank St
BURLINGTON, VT 05401
Telephone:
802-660-4020
Internet Homepage:
http://www.brueggers.com
Total Current Locations:
300+
Trading Areas:
25 states, including DC and Canada
2012 Systemwide Sales:
$210,900,000 (e)
Senior Executives:
Co-CEO: Claude Bergeron
Co-CEO: Jim Vinz
CFO: Robert Parette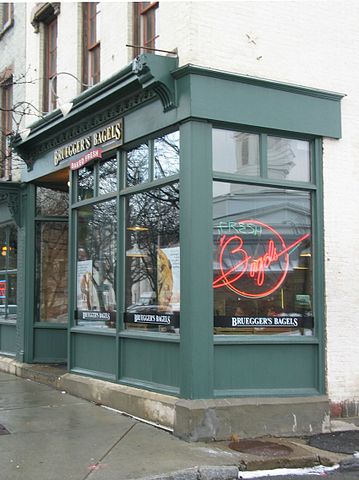 Preceding its much larger competitor, Einstein Noah Restaurant Group, by a decade, Bruegger's Enterprises was founded in 1983 by Nord Brue and Mike Dressell and was thus the first to make New York-style bagels available across the country. The company's history notes that at the time, less than one-third of Americans had ever tasted a bagel.
Known for genuine New York-style bagels baked fresh throughout the day, Bruegger's menu includes a variety of items: fresh-baked breads, proprietary Vermont cream cheese varieties, custom-roasted coffee, breakfast and lunch sandwiches, garden-fresh salads, hearty soups, panini, and desserts, along with seasonal and geographical specialties.
Bruegger's criteria for trade area demographics and business characteristics include total population greater than 20,000 within 2 miles, median household income greater than $50,000, a highly educated population with a high percentage of white collar workers, and a high daytime population. Restaurants are typically between 1,800 and 2,200 square feet.
Bruegger's Enterprises was acquired by Le Duff America, Inc., the North American subsidiary of France-based Groupe Le Duff SA in March 2011.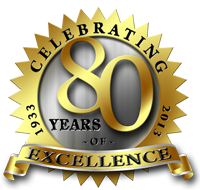 This year, Chain Store Guide celebrates its 80th anniversary. In honor of this occasion, we are hosting a monthly series of editorials called "Chain Store Guide Through The Ages", starting with the 1930s. We will take a look at what was happening in that time and how it affected the industries we now serve. Our Company Snapshots will examine companies from that period and see where they are today.

*Image courtesy of: Wikimedia Commons