Address:
1 ABC Pkwy
Beloit, WI  53511
Phone:
608-362-7777
Year Founded:
1982
Website:
www.abcsupply.com
Total Annual Sales:
$4,651,000,000
Senior Executives:
Diane Hendricks – Chairman of the Board, Founder
David Luck – CEO, President
ABC Supply Co. Inc. is the largest wholesale distributor of roofing in the United States and one of the nation's largest distributors of siding, windows and other select exterior building products.  The company was founded by Ken and Diane Hendricks in 1982 and remains privately controlled.
After the sudden death of Mr. Hendricks in 2007, David Luck was promoted to the position of CEO, while continuing with his duties as President.  Ms. Hendricks remains the company's sole owner.
In 2010, ABC Supply acquired one of the nation's largest and most prominent distributors of building materials, Bradco Supply.  Alone, Bradco's annual sales are estimated to currently be in excess of $1.7 billion.  ABC Supply's sales for this year are expected to top the $5 billion mark for the first time.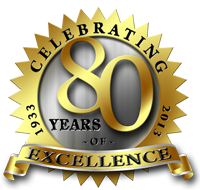 This year, Chain Store Guide celebrates its 80th anniversary. In honor of this occasion, we are hosting a monthly series of editorials called "Chain Store Guide Through The Ages", starting with the 1930s. We will take a look at what was happening in that time and how it affected the industries we now serve. Our Company Snapshots will examine companies from that period and see where they are today.