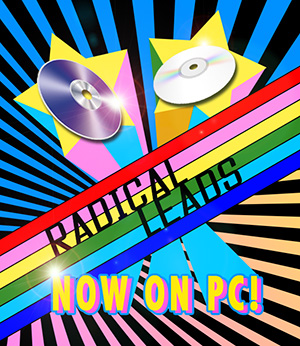 This year, Chain Store Guide celebrates its 80th anniversary. In honor of this occasion, we are hosting a monthly series of editorials called "Chain Store Guide Through The Ages", starting with the 1930s. Each month we will take a look at a different decade and review what was happening in that time and how it effected the industries we now serve. Though we started off printing paper directories, our delivery of essential business sales leads has evolved into a robust and powerful online database system used by many of the top Fortune 500 companies today.
Chain Store Guide In The '80s
The eighties were defined in many ways by materialism and consumerism but began with an economy that was the worst since The Great Depression in the 1930's. President Ronald Reagan held office for eight years and many of his conservative policies were an integral part of the social, economic, and political landscapes. The stock market saw explosive growth starting in 1982 until its crash in 1987. The bull market created new wealth and a new generation of millionaires. Status seekers were transforming the eighties into the "Me" generation.
The late eighties brought the War on Drugs as well as the much anticipated end of the Cold War. The computer, electronics, and video game industries were growing rapidly. The development of the modern internet was underway. Computer sales were rising and the VCR was growing in popularity. By the end of the decade 60 percent of television owners subscribed to cable service. The music industry brought many of the "one-hit-wonders" that are still popular to this day. MTV launched and gave rise to music videos which had a profound effect on music and popular culture overall. Apparel and fashion had a loud and colorful style never before seen in American culture. By the end of the decade the average income was $27,210, a new house was $120,000, and a gallon of gas was 97 cents.
  APPAREL INDUSTRY  
While high fashion had declined during the 1960's and 1970's, the 1980's saw a rise in the popularity of designer styles. Wealthy people across the country made their way to New York boutiques and Paris fashion shows to purchase directly from designers' lines. Mass producers replicated the high fashions for the general public and department stores specialized in selling them.
Power and money dominated the styles of the 1980's. Women wore expensive suits and dresses during the day and extravagant designer gowns in the evening. Brand names became increasingly important in this decade, making Ralph Lauren and Calvin Klein household names, among others. Designer jewelry, such as diamonds and pearls were popular among many women, not only for beauty but as symbols of wealth and power.
Ross Stores debuted in this decade to serve as an outlet for designer brands. Tween Brands got its start in the late 1980's as Limited too stores introduced designer styles for girls. Top brands such as Aeropostale, BCBG, Express, Guess, J. Crew, J. Jill and Tommy Hilfiger were founded in the 1980's.
  DISCOUNT INDUSTRY  
Following Costco's enormously successful lead, Walmart opened its own membership club concept in the form of Sam's Club, appropriately named after Walmart founder Sam Walton. One year later, in 1984, the third of the remaining national membership clubs, BJ's Wholesale Club, was founded by then retail discount giant Zayre Corporation, in New England. Though both of these newer club concepts were to experience challenging times, Walmart's considerable clout in the backing of Sam's Club and dynamic executive and strategic changes for BJs, about a decade after becoming an independent, have resulted in strong retail forces.
Specialty retailing entered a new era as national office supply chains Staples and Office Depot were both founded in 1986. Two years later OfficeMax was founded and opened its first store in Ohio. These chains grew rapidly. Of course, currently two of these market dominators, Office Depot and OfficeMax are planning a merger.
A new concept in retailing, HSN began operations in 1982 as the Home Shopping Club on a Florida cable channel. This was in the early days of cable television. The company expanded into the first national shopping network three years later, and changed its name to the Home Shopping Network. Its primary competitor QVC began operations during the following year.
The rapid growth in the demand for home computers during this decade spawned two companies which focused on this market. Gateway was founded in 1985 one year after Dell. Gateway went on to launch a chain of computer stores, long before Apple began its ground breaking retail concept. During 2004 Gateway shuttered it entire remaining 188 stores from what had seemed to be an impressive retail chain. This was three years after Apple had opened its first retail location.
  DRUG INDUSTRY  
At the time, Walgreens was still the retail pharmacy leader. However, the gap began to close and the 'big three' drugstore chains were growing rapidly. By 1981, Rite Aid had cemented itself as the third-largest retail drugstore chain in the country, and in 1983 it surpassed $1 billion in sales for the first time. Walgreens achieved this feat in 1975, and by 1984 it opened its 1,000th store in Dearborn, Chicago. CVS reached the $1 billion sales mark in 1985, and at its 25th anniversary in 1988, it finished the year with nearly 750 stores and $1.6 billion in sales. In the industry, the electronic portable digital counting device that was brought over to America in the previous decade was making traction throughout pharmacies. An increase in the demand for personal home computers as well as computer use in the business world also helped to increase efficiencies.
  HOME & HARDWARE INDUSTRY  
The 1980's was essentially a decade which confirmed the genius behind the platform which had been launched to create the Home Depot. The Home Depot was founded in 1978 and quickly rose to a position of industry dominance. The influence generated by its big box/home center warehouse platform and its resulting ability to dictate supply chain terms directly to manufacturers, quickly began to undermine previously dominant home center chains, with their smaller prototype and lack of focus on modern supply chain efficiencies.
Traditional industry number two, Lowe's, quickly fell behind the new leader but has since long maintained its annual number two spot. In order to keep its status quo, Lowe's essentially copied the Home Depot platform by rapidly growing its prototype, while maintaining an aggressive expansion pace. In fact Lowe's was fine with the notion of opening some of its warehouse locations near to existing Home Depots; some even competed from across the street.
While these were the only two nationally based home center warehouse chains, longtime industry number three, regional power Menard also ran from a platform which stressed the acquisition of goods direct from manufacturers based on supply chain efficiencies and an incredible ability to have its stringent demands acceded to by manufacturers. All this while continually increasing the square footage of its prototypes.
During this decade, Sears inaugurated its unique chain of hardware stores, based in part on its enviable reputation of offering quality products and tools for the do it yourselfer, at reasonable prices. Its full line of tools under its Craftsman brand were the envy of manufacturer competitors as well as many retail chains which were denied access to the brand due to the exclusive nature of the private label with Sear's stores.
A decade later Sears purchased Orchard Supply Hardware, the large format, California-based hardware chain. It was later announced that Sears Hardware Stores would be converted to the Orchard format and brand. The company then expected to begin an aggressive expansion of the entity. After several years of anticipating this changeover, it became apparent that this was not meant to be. By this time, the retail icon which Sears had long represented was itself vulnerable and it became clear that the company was in no condition to launch a new ancillary concept.
  RESTAURANT INDUSTRY  
In 1987, Ronald Reagan challenged the Soviet Union's leader Mikhail Gorbachev to "tear down this [Berlin] wall." By the end of the decade Germany was reunified, and the Soviet Union was unraveling. The computer age was well and truly underway with the introduction of personal computers into offices and homes.
On the foodservice front, the 80s were the decade of the chicken wing. The most commonly accepted version of the origin of the Buffalo wing phenomenon is that they were first served at the Anchor Bar in Buffalo, NY, in the mid-60s, and were created by the bar's owner to 1) serve unexpected company, 2) prevent them from going to waste or 3) provide a treat on late Friday night to serve their Catholic customers who hadn't eaten meat all day. Wings were typically discarded by restaurants at the time, so finding a profitable use for them was like found money. In 1982, Buffalo Wild Wings opened its first restaurant, followed the next year by Beef 'O' Brady's then Hooters in the mid-decade. We also saw the start of The Wing Machine, Wings N Ribs, and Wings to Go.
Another trend noted at the time was a growing desire for gourmet ice cream and treats. Feeding this appetite were Bruster's, Cinnabon, Cold Stone Creamery, Culver's, Dippin' Dots, and Marble Slab Creamery. Sandwich chains continued to proliferate with the openings of Jersey Mike's, Penn Station, Philly Franchising.
Five Guys Burgers & Fries and Panera Bread ushered in the era of what we now call fast-casual foodservice, with food prepared to order but a lower price point than a traditional casual-dining location. More coffee houses opened under the Barnie's and Joffrey's name. Many of the other restaurant operators that began in that decade were franchisees of varied concepts as the idea of the franchise business model caught on. Among the more than 1,200 restaurant companies founded in those ten years was a proliferation of many different types of ethnic chains, ranging from Mexican to pizza to Chinese to Italian to Vietnamese and beyond.
  SUPERMARKET / GROCERY INDUSTRY  
After so much focus was placed on the discounting trends and low-price focus in the 1970s, the supermarket industry began to create more variety in its store offerings. Mainline companies began experimenting with upscale formats as well as store-within-a-store concepts. Current trend-setting supermarket chains Whole Foods Market and The Fresh Market were founded during this decade. In addition, several ethnic chains founded in the 80s that are continuing to operate very successfully today include Hispanic-oriented Northgate Gonzalez Market and Vallarta Supermarkets. Asian food-themed stores Tawa Supermarkets, which operates the 99 Ranch Market stores and H Mart were also established in the U.S. during the 1980s. However, one discount concept started this decade evolved into arguably the most influential and ground-breaking food retailing format ever: Walmart's Supercenter format. The first opened in 1988 in Washington, MO. Now, many Walmart stores have converted to the format which has propelled the company to the number one grocery retailer in the country for most of the past two decades. Warehouse concepts Sam's Club (owned by Walmart) and BJ's Wholesale Club were also founded in the 80s.
Don't forget to read our Company Snapshot follow-up stories that will spotlight a company from each industry in this decade. You can read them later this month on our NewsRoom page, or by signing up to our email newsletters.
Chain Store Guide
1-800-927-9292
Written By:
Apparel & Department – Natasha Perry
Drug & Grocery – Brian List
Home, Hardware, & Discount – Arthur Rosenberg
Restaurant – Linda Helman
Editing & Introduction – Matthew Werhner
Read all of our Chain Store Guide Through The Ages series: