Company Snapshot: Costco Wholesale Corp.
Address:
999 Lake Drive
Issaquah, WA 98027
Phone:
425 313-8100
Year Founded:
1976
Total Stores:
632
Total Annual Sales:
$97,062,000,000
Senior Executives:
Jeffrey H. Brotman- Chairman of the Board
W. Craig Jelinek- President and CEO
In 1976 Costco came into being under the Price Club name. Its initial location was in a converted airplane hangar in San Diego.
Originally the company served only small businesses, however the company soon saw that it could access far greater buying power by also adding select non-business members. This idea ignited the growth of the warehouse club industry. In 1983, the first Costco warehouse location was opened in Seattle. In 1993 Costco and Price Club merged under the banner PriceCostco and the rest is a very successful, innovative history.
Costco's financial performance has been as marvelous as its growth, not only in size but in style. Through the years Costco has increased its hard earned reputation of offering even high-end products and fine groceries at inviting prices.
During the recession Costco achieved a price status for the affluent and financially comfortable, and those who once belonged to that legion, almost akin to the booming dollar chains for everyone else. The company continues to prove its passion for the sourcing of foods with an appetite for increasing locally grown offerings. This serves both to improve on quality and freshness while adding efficiencies and cutting costs for the supply chain. The effort is exemplary and landmark. So is the company's unflinching devotion to keeping margins constant and low, despite pressure from investors to cherry pick margins on featured items.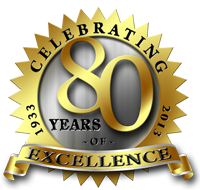 This year, Chain Store Guide celebrates its 80th anniversary. In honor of this occasion, we are hosting a monthly series of editorials called "Chain Store Guide Through The Ages", starting with the 1930s. We will take a look at what was happening in that time and how it affected the industries we now serve. Our Company Snapshots will examine companies from that period and see where they are today.