Company Snapshot: American Eagle Outfitters Inc.
Address:
77 Hot Metal St.
Pittsburgh, PA 15203
Telephone:
724-776-4857
Internet Homepage:
www.ae.com
Current Stores:
1063
Retail Sales:
$3,475,802,000
Trading Areas: 
AB, AL, AK, AZ, AR, BC, CA, CO, CT, DE, DC,
FL, GA, HI, ID, IL, IN, IA, KS, KY, LA,ME, MB,
MD, MA, MI, MS, MO, MN, MT, NE, NB, NL,
NS, NV, NH, NJ, NM, NY, NC, ND, OH, OK, ON,
OR, PA, PI, PR, QB, RI, SK, SC, SD, TN, TX, UT,
VA, VT, WA, WV, WI, WY
Senior Executives:
Robert Hanson, CEO
Mary Boland, CFO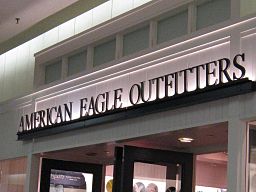 American Eagle Outfitters Inc. sells juniors and young men's clothing and accessories under its American Eagle Outfitters and Aerie brands. Some of the brand's more popular products are its denim, polo shirts, graphic T-shirts, and intimate apparel.
The first American Eagle store opened in 1977. Twenty years later American Eagle introduced signature denim fit systems offering a fit for everyone and became a huge hit with young adults. By the year 2000 American Eagle opened its 500th store. The very next year the company surpassed $1 billion in sales. Currently the company has over 1,000 locations and does over $3 billion annually, and is continuing to grow.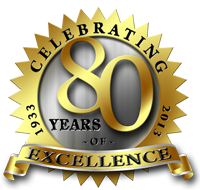 This year, Chain Store Guide celebrates its 80th anniversary. In honor of this occasion, we are hosting a monthly series of editorials called "Chain Store Guide Through The Ages", starting with the 1930s. We will take a look at what was happening in that time and how it affected the industries we now serve. Our Company Snapshots will examine companies from that period and see where they are today.

*Image courtesy of: Wikimedia Commons