Company Snapshot: Harris Teeter Inc.
Address:
701 Crestdale Rd
Mathews, NC 28105
Telephone:
704 844-3100
Internet Homepage:
http://www.harristeeter.com          
Total Current Stores:
211
Trading Areas:
DC, DE, FL, GA, MD, NC, SC, TN, VA
Total Revenue:
$4.535 billion
Senior Executives:
Thomas W. Dickson – CEO
Jim Clendenen – CIO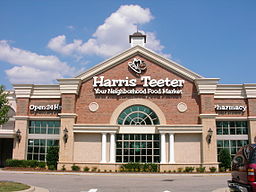 Founded in 1960, Harris Teeter has grown into a strong regional supermarket chain with fiscal 2012 sales exceeding $4.5 billion. Recently, the company made waves in the industry when it agreed to be acquired by Kroger, the largest supermarket chain in the country. The increasingly competitive North Carolina grocery market has a diverse group of supermarket companies fighting for market share; Kroger and Harris Teeter could prove to be a valuable partnership as the combined entity becomes a more efficient food retailer in the region.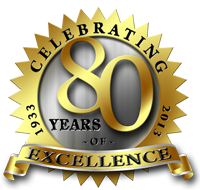 This year, Chain Store Guide celebrates its 80th anniversary. In honor of this occasion, we are hosting a monthly series of editorials called "Chain Store Guide Through The Ages", starting with the 1930s. We will take a look at what was happening in that time and how it affected the industries we now serve. Our Company Snapshots will examine companies from that period and see where they are today.

*Image courtesy of: Wikimedia Commons