Chain Store Guide Through The Ages: 1950s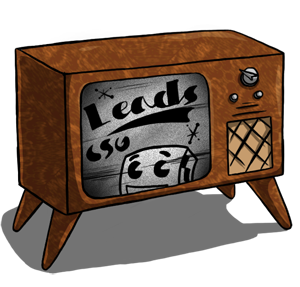 This year, Chain Store Guide celebrates its 80th anniversary. In honor of this occasion, we are hosting a monthly series of editorials called "Chain Store Guide Through The Ages", starting with the 1930s. Each month we will take a look at a different decade and review what was happening in that time and how it effected the industries we now serve. Though we started off printing paper directories, our delivery of essential business sales leads has evolved into a robust and powerful online database system used by many of the top Fortune 500 companies today.
Chain Store Guide In The '50s
The "boom" was underway after the end of World War II. The 1950's brought a booming economy, booming home construction in the suburbs, and of course the "baby boom." Around four million babies were born each year throughout the decade. It was a time of great prosperity for many Americans. Over the course of the decade the average income grew more than 50%. A gallon of gas was 25 cents, the average new house cost was $12,400 and the average income per year was $5,010. This decade is also known as "The Golden Age of Television." The growth of television revolutionized all aspects of American life, much like the computer and internet continue to do today.
The United States emerged from World War II as the world's strongest military power. War hero General Dwight D. Eisenhower was inaugurated as the 34th U.S. President in early 1953. At the beginning of the decade, Americans were looking forward to a time of peace, but the Cold War began to heat up and U.S. military forces were once again engaged in conflict in Asia as the Korean War escalated. There was anti-communism sentiment throughout the United States as the new rival Soviet Union grew its power and influence across the world stage. The space race between the U.S. and Soviet Union started after the launch of Sputnik 1. Also, the Civil Rights movement began and key figures like Martin Luther King, Jr. and Rosa Parks emerged.
APPAREL INDUSTRY
By the early 1950's, designers had grown tired of the utilitarian, minimalist clothing of the wartime era. Square shoulders and short skirts were replaced by the soft femininity of longer skirts, fitted waistlines, and rounded shoulders. Innovations in textile technology following WWII resulted in new synthetic fabrics and easy-care fabric finishes. These fit the suburban lifestyle of the 1950's with its emphasis on casual sportswear for both men and women. Acrylic, polyester, triacetate and spandex were all introduced in the 1950's.
Although critics complained about the extravagance of clothing while rationing was still mandated, women throughout the country demanded the revitalized femininity of a new look. Longing for elegance and luxury, garments were often lined with luxurious, expensive fabrics. Decorative accessories became necessary items.
Due to the baby boom, there was a high demand for clothing for children. Children's clothing began to be made to a higher quality, and some even adopted trends popular with teenagers. Boys started wearing jeans to school and girls' dresses were styled after those of the older women.
DISCOUNT INDUSTRY
The fifties was a decade of considerable growth for many of the industries covered in Chain Store Guide's databases of Discount, Dollar & Specialty Retailers. Surprisingly it wasn't until the very end of the decade when the second of what was to be the big three national dollar chains, Family Dollar Stores Inc., emerged. While the US economy was growing into an international power and many of its citizens were finally prospering, rapidly growing young families were having to temper any prosperity they enjoyed with a sense that there were more mouths to feed and more appetites and heads to account for.
Retailers like Family Dollar saw themselves as the community saviors of young families challenged by growing family needs. This predated the nest phase of discount retailing, the big box discounter, by just three years. However as big boxes were designed to serve regional areas, especially with the growth of regional roads and the national highway system, the considerably smaller dollar stores remained community oriented, as they do to this day.
Speaking of the then newly designed national highway system, the database of Discount, Dollar & Specialty Retailers indicates considerable startup activity for automotive aftermarket retailing. This was an era which succeeded both the Great Depression, a time during which the automobile was a luxury few could afford or even afford to maintain, and World War II, when most automotive and parts manufacturers were forced to concentrate on producing a wide variety of military vehicles and products most essential for the war machine.
Thus there was an incredible pent up demand for autos as the 1950s emerged. This increase in the demand for automobiles was further fostered by a booming economy combined with the baby boom and the well planned, emerging national highway system. America's new found international prestige brought about greatly increased demand for our automobiles and parts overseas as well.
To this end domestically, we saw the birth of key parts chains, which eventually grew to regional and even national status. The best example here is O'Reilly Automotive Inc., which was founded in 1957, quickly emerged as a regional force and became a national power decades later with the acquisition of CSK.
Not surprisingly a number of tire retail chains emerged from this decade. Les Schwab Tire Centers, Somerset Tire Service Inc. and Big 10 Tire Stores Inc., all began during the 1950's. In Canada tire dealers including O.K. Tire Stores Inc., Kal Tire and Fountain Tire were founded during this decade.
Also of note at this time, Interstate Battery was founded in 1952. CARQUEST was created in 1957. The need for the emergence of such companies can be seen through simple statistics reflecting the time. In 1950 American households averaged just under one car per household. By 1960 that average increased to nearly 1.3 per household. Not surprisingly, today that number measures well more than two vehicles per household.
DRUG INDUSTRY
Like other retailing, drug stores began following the needs and preferences of the American people in a post-World War II economy. Drug stores were offering a wider variety of merchandise, advertising heavily, and offering discounted prices to lure in larger numbers of customers. In addition, the popular location strategy of today's pharmacies being on busy corner intersections with easy accessibility was beginning to take shape in the 1950's. Perennial industry innovator Walgreens began to build self-service stores instead of clerk service stores in the Midwest, and by 1953 it was the largest self-service retailer in the country. Notable drug chains founded during the decade and still in operation today include Astrup Drug, Fruth Pharmacy, and Ritzman Pharmacies.
HOME & HARDWARE INDUSTRY
By the turn of the decade it was clear that the US had entered a new, post-war era. The American economy clearly had left behind its need for harsh sacrifices with the ravages of the economies of the Great Recession and World War II.
As families grew in size and in wealth, the great need for building and remodeling became apparent. Chain Store Guide's databases of Home Center Operators & Hardware Chains and Building Products Distributors indicate that during the decade of the 1950's, 559 companies were founded that still exist today. Of course the late 1940's contributed additional dealers who were preparing for a hopeful post-war expansion. Lowe's founded in 1946 opened its second location, a hardware store in 1949.
Longtime industry-leading pro dealer 84 Lumber opened its first unit in 1956 and quickly saw the need for its services go way beyond the geography of its initial locations. Ultimately, the chain took on a national flavor while carefully building its brand with close ties to respective community needs.
It was in 1955, at the half point of the decade, that Chain Store Guide founder Irving Slobod met with colleagues at sister company Lebhar-Friedman, to discuss the future of the industry. During the meeting it became apparent that industry retailers would be growing their prototypes to meet the needs of the emerging population for the building boom.
Mr. Slobod thought out loud as he sought to define and describe the new retail archetype. He thought these dealers needed to prepare not only for building, but for remodeling and repair, as well as helping consumers with products designed to make residences more livable. Thus he came up with a term designed to promote retail establishments offering a full range of products and services for this new age. He coined these Home Improvement Stores. This he then enhanced this with the term Home Improvement Centers, which is still widely used today.
RESTAURANT INDUSTRY
When World War II ended, men returned to their 'real' jobs and many women left their war-time positions and returned to their homes full-time. Despite the post-war boom, the foodservice industry wasn't thriving. Perhaps not so coincidentally, the TV dinner made its debut in 1953. In an effort to boost business, the National Restaurant Association adopted the slogan, "It's fun to eat out." Among the family-friendly chains that opened their doors for the first time during the decade are Bob Evans, Denny's, and IHOP.
A booming Detroit also served as a catalyst to a major change in foodservice. Prior to the onset of WWII, the Depression had taken its toll on new car purchases. During the war, many of the automobile plants were retooled to support the Allied Powers efforts, significantly reducing the production of civilian vehicles. These two factors combined to develop a high level of demand for new cars once the conflict was settled. Automobile ownership in the U.S. jumped from 222 cars per 1,000 people in 1945 to 324 in 1950 and 410 by 1960. By 1955, there were more cars than households in the U.S. Along with the more mobile population arose many of today's most iconic drive-through brands: McDonald's, Burger King, KFC, Pizza Hut, Taco Bell, Whataburger, and Jack in the Box.
The Chain Store Guide Database of Chain Restaurant Operators currently has more than 200 restaurant-operating companies that were founded between 1950 and 1959.
SUPERMARKET / GROCERY INDUSTRY
The 1950's were considered by many as the 'golden age' of supermarket retailing. The transition to larger, full-service stores was mostly complete. Locations spread out like much of the population did at the time – into the suburbs. In a post-World War II economy, the American people aspired to live bigger and better: more spacious housing, state of the art refrigerators and freezers, and other modern luxuries. These new ideas fit perfectly with the new supermarket format.
The decade produced some iconic supermarket buildings including A&P's colonial-themed stores and Safeway's glass arch shaped design. The opening of a new supermarket was a big event in many towns with bright, big new stores, ribbon cuttings, and newspaper announcements. Notable supermarket chains founded during the decade and still in operation today include Food Lion, Trader Joe's, and Roundy's.
Don't forget to read our Company Snapshot follow up stories that will spotlight a company from each industry in this decade. You can read them later this month on our NewsRoom page, or by signing up to our email newsletters.
Written By:
Apparel & Department – Natasha Perry
Drug & Grocery – Brian List
Home, Hardware, & Discount – Arthur Rosenberg
Restaurant – Linda Helman
Editing & Introduction – Matthew Werhner
Read all of our Chain Store Guide Through The Ages series: