Address (North America operations):
420 Alan Wood Rd
Conshohocken, PA 19428
Telephone:
949-509-6200
Internet Homepage:
www.ikea.com
Total Current Locations:
51 (North America)
Trading Areas:
AB, AZ, BC, CA, CO, CT, FL, GA, IL, MB, MD, MA, MI,
MN, NJ, NY, NC, OH, ON, OR, PA, QC, TX, UT, VA, WA
2012 Foodservice Revenues:
$266,173,000
Senior Executives:
President: Mike Ward
CFO: Rob Olson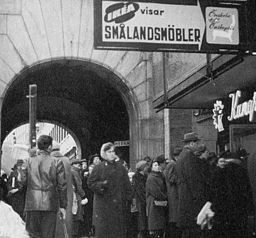 As Chain Store Guide celebrates its 80th anniversary this year, we're going to be looking at other companies that are also celebrating milestone birthdays. This month the spotlight is on IKEA International Group, the Swedish-based operator of its namesake stores, which is celebrating 70 years in business.
While the company is best known for its ready-to-assemble furniture and its sleek appliances and accessories, each store has a restaurant which features Swedish food such as its Swedish meatballs with mashed potatoes, cream sauce, and lingonberry jam. Most stores also sell such other staples as hot dogs, wraps, and drinks with free refills as well as specialties such as smoked salmon and roasted chicken. Breakfast is served in many locations before the retail store opens and in the U.S. offers eggs, bacon, and Swedish pancakes. Some locations have on-site catering and private community rooms for meetings. The company derives approximately 7% of its total revenue from its foodservice operations and attempts to portray the restaurants as destination spots, regardless of one's interest in purchasing new furniture.
In addition to its no-frills Scandinavian furniture and delicious food, IKEA is becoming even more well-known for its environmental efforts, particularly its emphasis on solar power. It is now the second-largest private producer of solar energy in the U.S., trailing only retail behemoth Walmart. According to recent press releases, the company's other sustainable efforts include: recycling waste material; installing energy-efficient HVAC and lighting systems, recycled construction materials, skylights in warehouse areas, and water-conserving restrooms; and operationally, eliminating plastic bags from the check-out process, phasing-out the sale of incandescent light bulbs, facilitating recycling of customers' compact fluorescent bulbs, and by 2016 selling and using only L.E.D. bulbs. IKEA also has installed electric vehicle charging stations at nine stores in the Western U.S.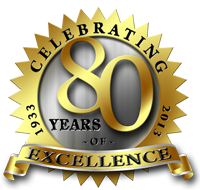 This year, Chain Store Guide celebrates its 80th anniversary. In honor of this occasion, we are hosting a monthly series of editorials called "Chain Store Guide Through The Ages", starting with the 1930s. We will take a look at what was happening in that time and how it affected the industries we now serve. Our Company Snapshots will examine companies from that period and see where they are today.

*By Ateljé Uggla via Wikimedia Commons