Company Snapshot: Grocery Outlet Inc.
Address:
2000 Fifth Street
Berkeley, CA 94710
Telephone:
510 845-1999
Internet Homepage:
http://www.groceryoutlet.com
Total Current Stores:
186
Trading Areas:
AZ, CA, ID, NV, OR, WA
Total Revenue:
$1.3 billion (e)
Senior Executives:
Eric Lindberg – Co-CEO, COO
MacGregor Read – Co-CEO, COO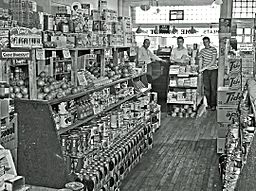 Founded in 1946, Grocery Outlet is a third-generation family run business of mostly independently-owned supermarkets. The company has a heavy price-conscious emphasis with brand name goods priced up to 50% off conventional prices. Its stores also offer the amenities of most common supermarkets, including deli, fresh meat and beer/wine. Grocery Outlet is reportedly seeking to add as many as 30 new locations throughout its existing markets over the next 18 months. It considers Walmart Supercenters its primary competition.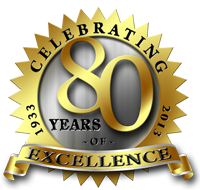 This year, Chain Store Guide celebrates its 80th anniversary. In honor of this occasion, we are hosting a monthly series of editorials called "Chain Store Guide Through The Ages", starting with the 1930s. We will take a look at what was happening in that time and how it affected the industries we now serve. Our Company Snapshots will examine companies from that period and see where they are today.

*Image courtesy of: Don O'Brien via Wikimedia Commons