Address:
4300 New Getwell Road
Memphis, TN 38118
Telephone:
901 365-8880
Internet Homepage:
http://www.fredsinc.com
Year Founded:
1947
Total Stores:
715
Total Annual Sales:
$1,955,275,000
Senior Executives:
Michael J. Hayes- Chairman
Bruce A. Efird- President & CEO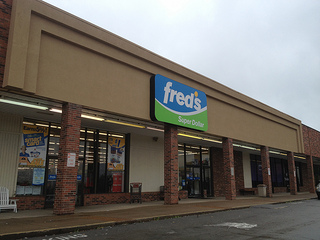 Founded in 1947, during the post war era and at the early stages of the baby boom, Fred's Inc. could be considered a visionary for what was to become of general merchandise, big box discount retailing during the decade and a half after the company's founding.  Fred's grocery offerings were somewhat akin to what Walmart would be offering at that company's startup fifteen years after Fred's beginning.
Fred's began life in Coldwater MS but moved its headquarters to the considerably larger and more sophisticated Memphis.  This move fostered its growth to become a considerably larger regional player.
Fred's has carefully maintained a position as a regional retailer serving communities with populations of less than 20,000.  With a footprint of around 16,000 sq. ft., Fred's has long more than doubled the long-time standard prototype of Dollar General which was founded eight years earlier.  Recently, in order to meet the increasing demand for its variety of fresh and refrigerated groceries, Dollar General has inaugurated two new prototypes which approximate a typical Fred's location.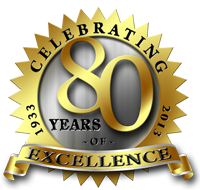 This year, Chain Store Guide celebrates its 80th anniversary. In honor of this occasion, we are hosting a monthly series of editorials called "Chain Store Guide Through The Ages", starting with the 1930s. We will take a look at what was happening in that time and how it affected the industries we now serve. Our Company Snapshots will examine companies from that period and see where they are today.

*Photograph by Mike Kalasnik