Address:
718 Saint Peter St
New Orleans, LA 70116
Telephone:
504-525-4823
Internet Homepage:
www.patobriens.com
Total Current Locations:
3
Trading Areas:
FL, LA, TX
2012 Systemwide Sales:
$15,000,000 (e)
Senior Executive:
President, Owner: Shelly Oechsner Waguespack
As Chain Store Guide celebrates its 80th anniversary this year, we're going to be looking at other companies that are also celebrating milestone birthdays. This month the spotlight is on Pat O'Brien's Bar, the famous watering hole in New Orleans, which is also celebrating 80 years in business. Pat O'Brien opened the doors to his eponymous bar on Dec. 3, 1933, two days before the repeal of Prohibition, converting his speakeasy into a legal drinking establishment.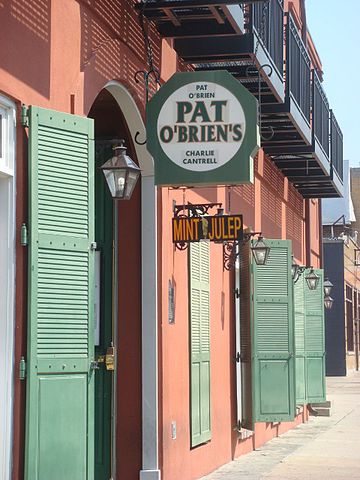 Legend says that O'Brien was a bootlegger in Louisiana and Mississippi who opened a small package liquor store/speakeasy in the 600 block of St. Peter Street. Quickly outgrowing this space, the bar relocated to its current location at 718 St. Peter Street, a structure that was originally built in the late 1700's. The bar is famous for its Hurricane drink, a recipe developed to use the over-abundance of rum at the time, and for its dueling pianos.
At one time the concept had spread to Tennessee and Mexico, but all locations are currently found in the Gulf states. However, information on franchising can still be found on the homepage. Pat O'Brien's also has a sizable online store, where customers can purchase clothing, drink mixes, bar ware and glasses, and much more to remember their bon temps in the Big Easy.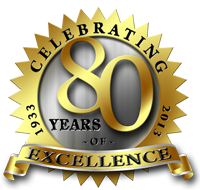 This year, Chain Store Guide celebrates its 80th anniversary. In honor of this occasion, we are hosting a monthly series of editorials called "Chain Store Guide Through The Ages", starting this month with the 1930s. We will take a look at what was happening in that time and how it affected the industries we now serve. Our Company Snapshots will examine companies from that period and see where they are today.

*Image courtesy of: Wikimedia Commons