Chain Store Guide's Databases of Retail and Foodservice Technology are designed to help users identify the technologies currently implemented in the leading retailers and foodservice chains that operate 25 or more stores. Point of sale systems data is one of the most valuable pieces of information for our customers.
The charts below are based on analysis from the 2013 Databases of Retail and Foodservice Technology. MICROS holds first place in foodservice POS market share while IBM continues to lead in the Retail segment edging Dell out by one percent.
Market Share for Foodservice POS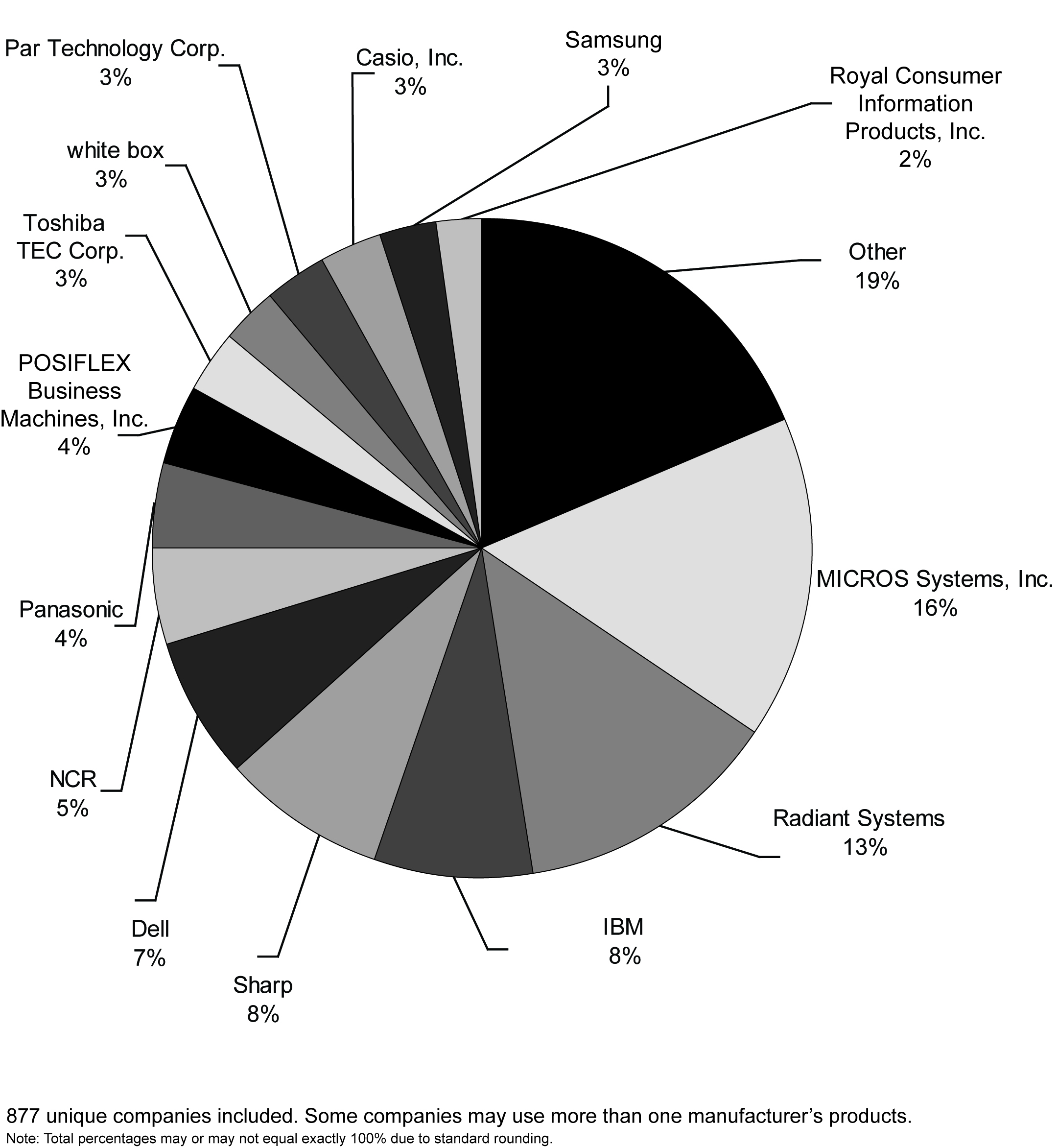 Market Share for Retail POS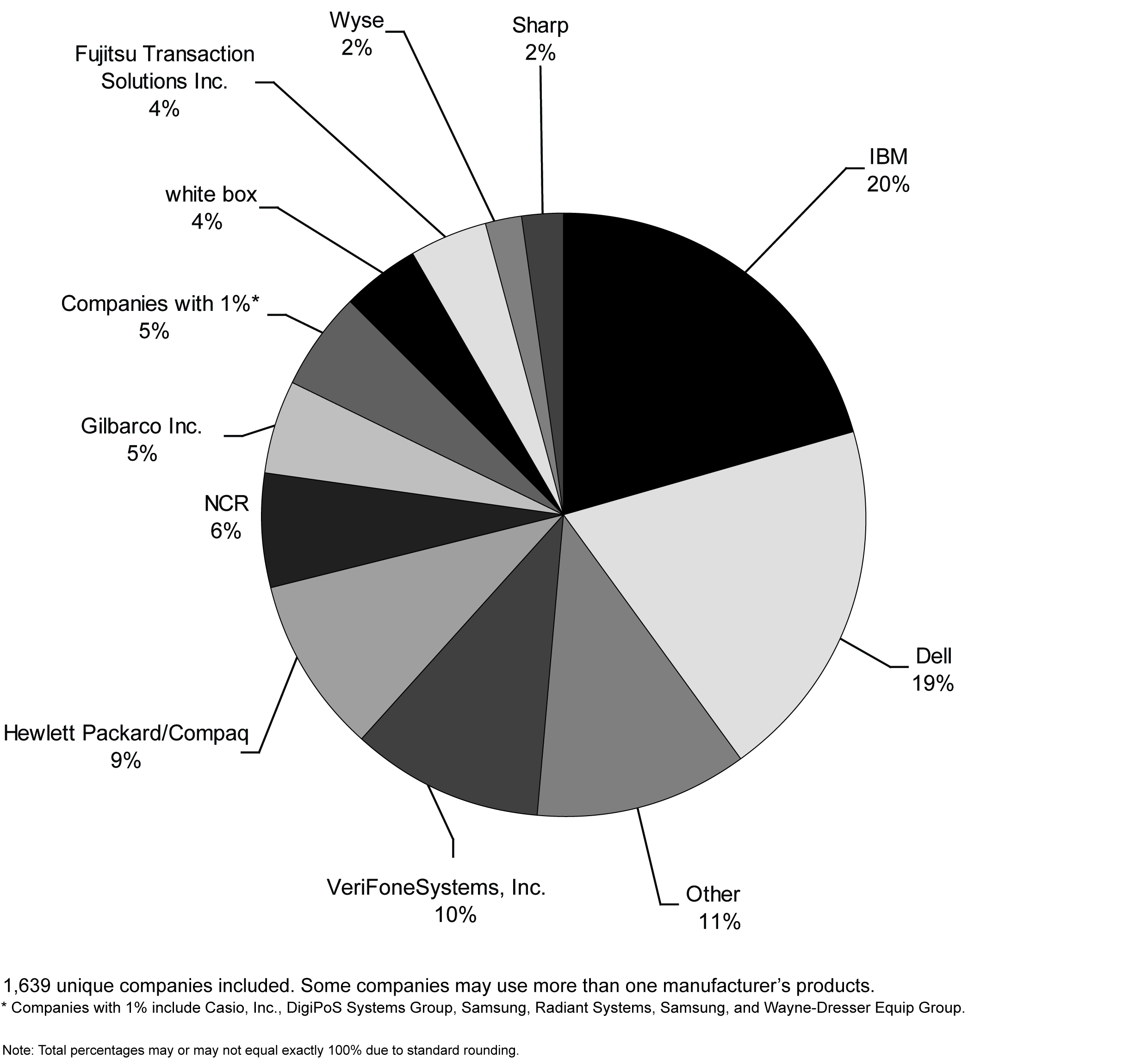 In addition to the manufacturer name, CSG's technology databases also provide model numbers, average number installed per store, average age of equipment, and POS buying intention in the next 12 months.
These databases give users valuable data on technology and information systems installed in over 2,600 retail and foodservice companies throughout the United States and Canada. In addition, they provide basic company information along with sales, store counts, and contact names with email addresses. CSG strives to provide the highest quality insight and information that will help your business grow.