Last year we noted, then focused on Best Buy's myriad of considerable challenges as well as several of the company's proposed solutions to its growing band of struggles. One of Best Buy's ideas to aid its transition to a brighter financial future was to shrink its longstanding prototype, first by ten percent and finally by twenty percent. The retailer felt it was using considerable amounts of retailing square footage inefficiently and by decreasing its store size the company could offer its clientele a more compact and pleasant shopping experience while saving the company some of the many expenses that go with acquiring, building and maintaining large retail properties. At the same time Best Buy hoped to lease the freed space it anticipated as a result of shrinking its retail footage in existing stores.
Best Buy's moves toward real estate efficiency are still in their early stages as the company revamps key areas of its executive management and attempts to better coordinate brick and mortar operations with its website reorganization. Entering the 2012 holiday season the CE retailer continues to face an uphill battle to even approach its once admirable financial position.
Best Buy is not the only retailer to place a competitive eye a smaller prototype. Iconic grocer Whole Foods has begun to open prototypes as small as 20,000 sq. ft. to efficiently serve smaller communities. While seemingly on temporary expansion hiatus, Walmart's 15,000 Sq. ft. Express concept is seen as the big box giant's answer to the astounding recessionary success of dollar stores.
Target's new smaller urban concept CityTarget, while still a big box, does carve out a new niche in the retailer's arsenal as it plans to efficiently serve the space constrictions and pricey real estate challenges of thriving urbanscapes. Similarly Midwest-based Meijer has created its smaller prototype termed Meijer Marketplace which runs at roughly half the size of a typical 195,000 sq. feet Meijer.
Now Office Depot has debuted its smaller, revolutionary new prototype. While Best Buy designated steps to reduce its retail size by ten and then twenty percent, Office Depot seems to have thrown out size comparisons with its traditional locations. Office Depot's new stores measure 5,000 sq. feet versus an average of 24,000 at its traditional locations. Clearly this is not merely an attempt to save a few real estate dollars but an approach toward a new era.
First one must wonder how a retailer can drop from its normal full-size concept to a prototype which implies considerable reductions in available products. Like Best Buy and most other retailers facing financial concerns, Office Depot expects to better link its brick and mortar operations with its website, especially with its new diminutive sites.
To compensate for the smaller store size, a group of touch screen displays will enable consumers to order any product from OfficeDepot.com. Any items not available in the store will be offered with free delivery. Office Depot views this as an opportunity to reduce the volume of in-store stocking while better featuring displays of hot and popular items tailored to the local population.
In addition, Office Depot will offer store windows with graphic overlays that invite consumers to look inside as they pass by its newly sized stores. Some will feature digital screens showcasing new tech products. Inside, PC bars allow people to hook up their computers. There is also a computer rental station, free Wi-Fi throughout the store, a recharging station and free, self-serve coffee available during morning and afternoon commuter hours on weekdays. The newly formatted stores include tech support centers for computer repair and networking help, as well as printing and photocopying services.
Office Depot has a history of troubling financials which the company hopes its new store format will help to remedy. The company's chief direct competitors, Staples and OfficeMax are currently not faring much better. Considering recent national economic conditions and a less than certain near term economic future, plus the rapid rise of general Internet sales, this is the time for game changing measures to provide a light at the end of a troublesome financial tunnel.
CSG's Trend Tracker: Corporate Use of Mobile Devices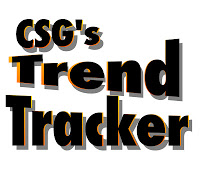 During the months of October and November, Chain Store Guide research processed responses from 155 retailers, from three segments of our Discount & Specialty files as to their company's use of mobile devices.  Each company surveyed operates a minimum of five retail locations operating as Discount Department Stores, General Merchandise Retailers including Dollar Stores or Office Supply retailers
Of those surveyed 31 (20%) indicated they use Android phone or tablets, 24 (15.5%) employ Apple products, 12 (7.7%) use other tablets and 88 (56.8%) currently do not use any mobile device.