CSG CONNECTed is an educational resource designed to empower and guide our customers to get the most out of their online leads portals whether you are in the office, attending trade shows, networking events, conferences, or on the go.

Did you know that you could request verification for specific companies and personnel that are not listed in our database?* Log into your account on your desktop, smart phone or tablet to access your database and get started.
Select CSG Verify

The CSG Verify feature can be found after you have logged into your database just below the search results. You can submit your requests to our in-house research team via the "New Company" or "New Contact" links to the right. Please fill in as much information as possible and our team will do the rest. To submit multiple requests, use the "Bulk Upload" link to send us an Excel spreadsheet with multiple contacts or companies to review.
We will research the information to verify that it qualifies for inclusion and, if it does, we will add it to the database within 3-5 business days. CSG will not only cleanse the data, appending missing information, but also track that company/contact from then on, making regular updates if necessary. PLUS and Premier subscribers can be instantly informed of any changes within a particular company by signing up for "Rapid Alerts".
It's important to have your data regularly cleansed as customer/prospect information will change 25-35% per year. We suggest refreshing your CRM or customer database at least once every 4 weeks; updating information, removing old contacts, and adding new leads. If we don't have a key person or company listed from your own records, use the steps above and CSG Verify will take care of the rest. Having CSG track your data will ensure your contact information is always up-to-date.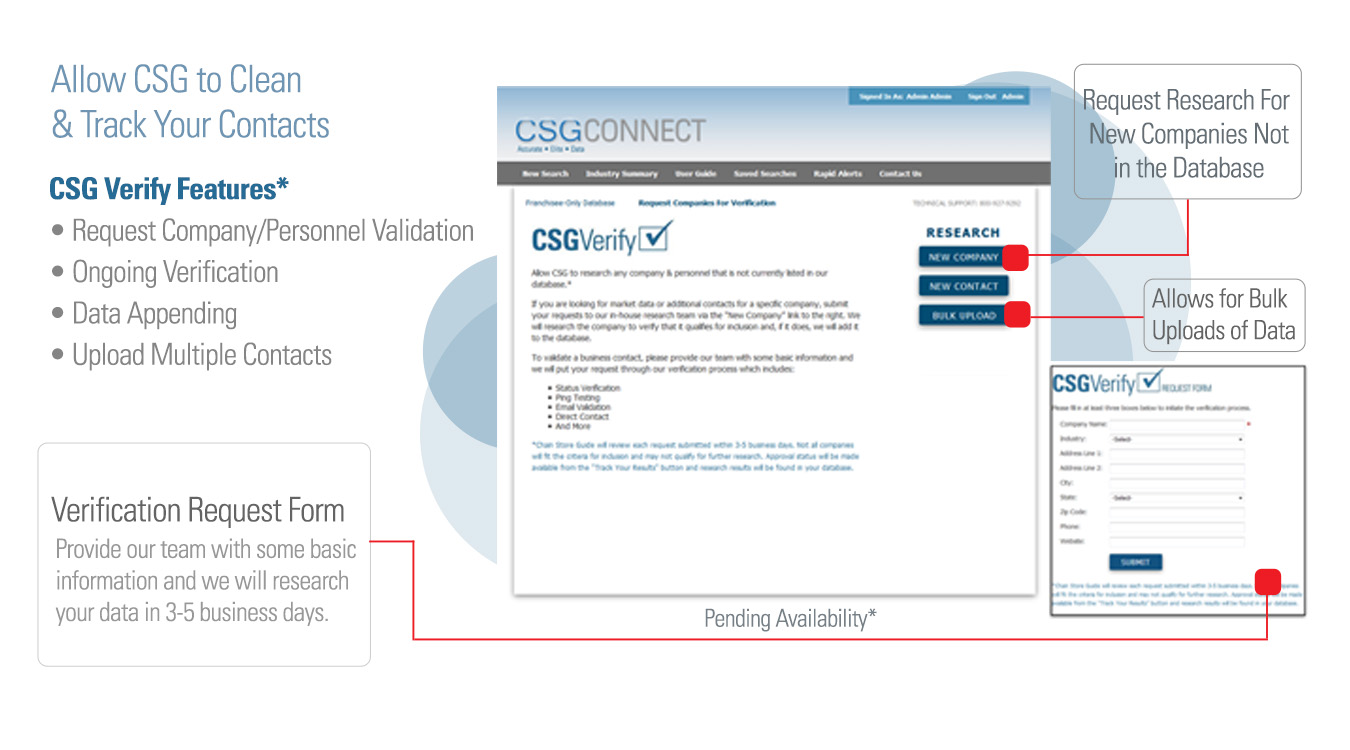 Check out the other tutorials in our CSG CONNECTed archive